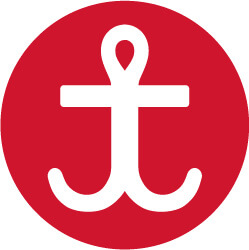 Serving At: Shade and Fresh Water Project
Home Country: Angola
WAYS TO REACH ME:
This person is a candidate for the GMF INT'L Track and is expected to be confirmed by October 31, 2023.
Andre Faustino Joao is an international Global Mission Fellow with the United Methodist General Board of Global Ministries, engaged in a two-year term of service.
The Global Mission Fellows program takes young adults ages 20-30 out of their home environments and places them in new contexts for mission experience and service. The program has a strong emphasis on faith and justice. Global Mission Fellows become active parts of their new local communities. They connect the church in mission across cultural and geographical boundaries. They grow in personal and social holiness and become strong young leaders working to build just communities in a peaceful world.
Andre is a youth member of Central de Luanda United Methodist Church (Professora Juliana de Almeida United Methodist Church) in the East Angola Annual Conference. He has worked in the children's department of the church since he was quite young. A favorite Scriptural passage is Matthew 19:14, NRSVUE, which reads, "But Jesus said, 'Let the children come to me, and do not stop them, for it is to such as these that the kingdom of heaven belongs.'"
He earned a Bachelor of Science degree in public administration and management from Africa University. During his five years at Africa University, Andre was the general secretary of the Angolan Student Association, the vice coach of football for the Angolan community team and the AU spokesperson for the Angolan embassy.
"I always like to serve those who are part of my community and others whenever I can," he said.
Andre is thrilled to join Global Mission Fellows.
"Being part of this program," he said, "is like an honor, a great challenge, a pleasure and a goal to achieve because it's a feeling that has always been inside me. I believe it's a call to be part of the global mission; it's a dream I have to achieve." Andre considers it a privilege to participate in social action, volunteer activities and community-engagement programs.
Andre looks forward to nurturing his Christian values and shaping his principles in service to others, as 1 John 4:11 encourages. "Beloved, since God loved us so much, we also ought to love one another."
One of Andre's dreams is to invest in an orphanage that receives vulnerable families.
Andre views GMF as "a way to participate in social responsibility and community engagement around the world and an opportunity to develop my spiritual vocation, shaping my leadership, charity, compassion and professional skills," he said.