Gill, Shaloom Naeem
Country:
Hong Kong, SAR, China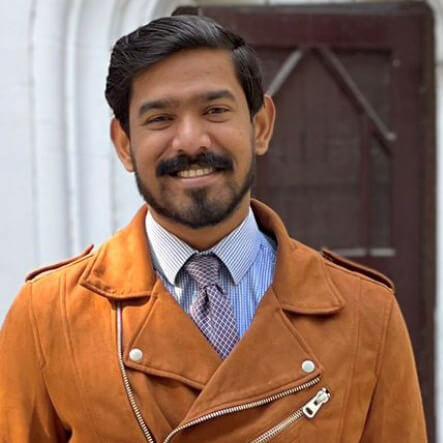 Serving At: Asia Pacific Mission for Migrants (APMM)
Home Country: South Asia
WAYS TO REACH ME:
This person is a candidate for the GMF INT'L Track and is expected to be confirmed by October 31, 2023.
Shaloom Naeem Gill is an international Global Mission Fellow with the United Methodist General Board of Global Ministries, engaged in a two-year term of service.
The Global Mission Fellows program takes young adults ages 20-30 out of their home environments and places them in new contexts for mission experience and service. The program has a strong emphasis on faith and justice. Global Mission Fellows become active parts of their new local communities. They connect the church in mission across cultural and geographical boundaries. They grow in personal and social holiness and become strong young leaders working to build just communities in a peaceful world.
Shaloom is a member of Hunter Memorial Church, Sialkot, Punjab. The congregation is related to the Church of South Asia, a United Protestant denomination. He sings in the choir and helps to plan and conduct church youth activities. He has represented the diocese on national and international platforms as well.
He earned a Bachelor of Arts degree in political science and mass communications at Forman Christian College, Lahore, South Asia. He has worked as a content and academic writer.
As a child, Shaloom was upset to see exploitation, disparity and hunger around him. He was convinced that being kind and loving toward others would eradicate the world's ills.
Growing to adulthood, however, he began to understood how practically world works.
"I chose social sciences for my academic career," Shaloom said, "to understand how such things propagate in society. The deeper I went, the darker it all seemed."
During his years at the university, he started participating in church work, especially Diakonia-related service activities. "Working with the church and reading and knowing more about the word of God," he said, "I realized that the problem is less embedded in material [things] but more emotional in nature. Suffering is part of the material world, but [most] exploitation we see is because of the lack of the manifestation of God's word with the right spirit."
Shaloom views Global Mission Fellows as an opportunity for participants to use their abilities in the light and guidance of Jesus' teachings and principles.
"The program," he said, "would help me to develop the attitude and temperament of a missionary in whatever I do. I long to be a vessel that can prove useful for God, and this fellowship seems the right platform for that."
Shaloom hopes that Global Mission Fellows will help him to focus on his vision and remove ambiguities. "I will be able to identify my talents and abilities in a better way," he said, "through this experience."