Dalisay, Angelito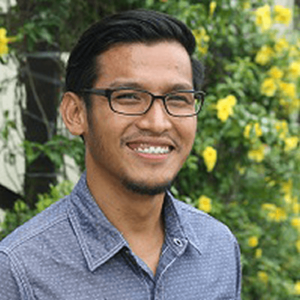 Serving At: Asia Regional Office
Home Country: Philippines, Asia and Pacific
WAYS TO REACH ME:
Angelito (Bong) Dalisay is a missionary with the United Methodist General Board of Global Ministries, serving as an advocate for  young adult mission service. He was commissioned to this position in October 2017, and earlier served for two years as a Global  Mission Fellow in Mexico.
Mission advocates play key roles in the expansion of the Global Mission Fellows program, which takes young adult ages 20-30 out of their home environments and places them in new contexts for two years of mission service.
The program grew out of the faith and justice emphases of the historic United Methodist US-2 and Mission Intern programs. Global Mission Fellow become parts of their new local communities. They connect the church in mission across cultural and geographical boundaries. They grow in personal and social holiness and become strong young leaders working to build just communities in a peaceful world. This experience is vital in the interpretation of the program to prospective participants.
Bong served in the Northwest Conference of Iglesia Metodista de Mexico (Methodist Church of Mexico) in Playa de Tijuana, Mexico in the Global Mission Fellow class of 2014-16. The mission provides worship at the border for person from both Mexico and the United States, as well as spiritual, material, and legal support to migrants. Bong had special responsibilities for organizing service of worship.
Bong is from Valenzuela City, Philippines, and is a member of the Crossroads United Methodist Church in Calocan City. He holds a Bachelor of Science degree in nursing from Our Lady of Fatima University. He has worked as a marketing manager and done field work with the National Council of Churches in the Philippines, an ecumenical fellowship of churches that focuses on solidarity with people in the struggle for justice, peace, and the integrity of creation, and the Action by Churches Together Alliance, an international network promoting humanitarian aid, development, and advocacy.
Email Me