Crosby, Lacey Noel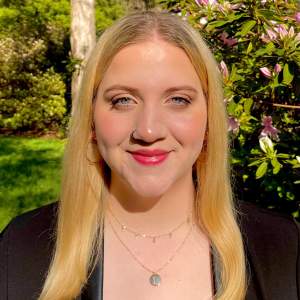 Serving At: Northwest Immigrant Rights Project
Home Country: United States
WAYS TO REACH ME:
Lacey Noel Crosby is a Global Mission Fellow with the United Methodist General Board of Global Ministries, engaged in a two-year term of service.
The Global Mission Fellows program takes young adults ages 20-30 out of their home environments and places them in new contexts for mission experience and service. The program has a strong emphasis on faith and justice. Global Mission Fellows become active parts of their new local communities. They connect the church in mission across cultural and geographical boundaries. They grow in personal and social holiness and become strong young leaders working to build just communities in a peaceful world.
Born in Conway, Arkansas, Lacey is a lifelong member of Greenbrier First United Methodist Church in the Arkansas Annual Conference. She holds a Bachelor of Arts degree in Spanish and political science from Hendrix College, Conway, Arkansas.
Over the years, her roles in the church have been multifaceted: lay member, mission team member, and youth council president at First UMC, Greenbrier; and liturgist, chapel band leader and singer at Hendrix College.
Lacey's Spanish skills prove especially helpful in a world that is becoming increasingly multilingual. "I have the technical skills in the Spanish language to speak, read, write and translate documents or social media into more than one language, if needed," she said. During state elections, she translated a 16-page political document from English into Spanish. And at an after-school program in Barcelona, Spain, she spent three months volunteering with preschoolers as they played and learned in a safe environment.
Growing up in the church, Lacey has always loved bridging the church to the world. When she was about 12 years old, she set her sights on becoming a missionary.
"I loved the act of helping others," Lacey said. "I wanted to be the people I saw in videos at camps who were building water wells and handing out care packages in developing countries. I always wondered, 'How do I become that person? How do I get that job?' I thought that my role as a Christian was to be the 'hands of Jesus.'
"I spent a lot of summers going on both domestic and international mission trips, where I helped paint churches and build wheelchair ramps. I spent weeknights and weekends volunteering at a homeless shelter or packing meals at a food bank, and I got a lot of satisfaction from it because I knew God had called me to service."
As she has matured, Lacey's definition of a "missionary" has evolved along with her personal theology. "Plenty of people are called to perform acts of mercy, as I used to spend my time doing," she said, "but I believe that my role in the church and the world has changed as my idea of responding to injustice has changed. I know that God is committed to justice and has a heart for the marginalized."
Studying political science, she became concerned about systems and policies that harm individuals and communities. "I believe that I am called to the work of advocacy and justice," Lacey said. "I want to do the work that gets to the root of why we have people building water wells and delivering care packages in other countries. More than that, in my own country that glorifies the separation of church and state, I want to challenge the stigma … around the church for being involved in issues deemed as 'political.'
"I am motivated by the compassion of Christ to walk alongside others in the fight for justice, for equity, for a place to belong in a world that acts as though there is not enough room for everyone," she concluded.
Email Me