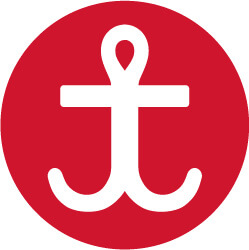 Serving At: United Methodist Mission
Home Country: Indonesia
WAYS TO REACH ME:
This person is a candidate for the GMF INT'L Track and is expected to be confirmed by October 31, 2023. 
R. Arsari is an international Global Mission Fellow with the United Methodist General Board of Global Ministries, engaged in a two-year term of service.  
The Global Mission Fellows program takes young adults ages 20-30 out of their home environments and places them in new contexts for mission experience and service. The program has a strong emphasis on faith and justice. Global Mission Fellows become active parts of their new local communities. They connect the church in mission across cultural and geographical boundaries. They grow in personal and social holiness and become strong young leaders working to build just communities in a peaceful world. 
Arsari is a member of the Javanese Evangelical Christian Church (GITJ), an Anabaptist congregation in Jepara, Indonesia. Much of her church involvement is in the music ministry. 
She earned a Bachelor of Arts degree in English for education, Faculty of Language and Art, at Satya Wacana Christian University in Salatiga, Indonesia. She has worked as a lecturer's assistant, a teacher volunteer and a homeroom/English teacher, as well as a freelance translator, English tutor and content writer.  
As Arsari enters her late 20s, she is reflecting on her identity and purpose. 
"I know how it feels to lose friends, feeling insecure, afraid of not making the right choice," she said. "Of course, it would have been great to have someone willing to walk the road with me. It is just how it goes with life. Separated by priorities and responsibilities, friendship changes." 
Growing up in a family that rarely discussed emotions, Windhi has found it difficult to be open and to talk about her feelings, especially the unpleasant ones. 
"Perhaps," she said, "that is what triggered my desire to be someone who has a strong will to listen to others whenever possible. Having a listening ear truly makes a difference. I consider my time and ear precious gifts that I can give others. 
"It is easy to feel disconnected because this world can really make us feel isolated at times," Arsari added. "I hope to have a circle that is willing to listen to me and commit to building a long-lasting connection at the same time." 
By serving as a Global Mission Fellow, Arsari envisions building new connections that provide participants with perspective and encouragement while doing good work. 
She is certain that the program is the right choice to help her achieve the goal of connecting and making others feel connected.