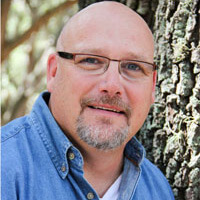 Serving At: God's Country Cooperative Parish, Newberry, MI
Home Country: United States of America, North America
WAYS TO REACH ME:
Randy Hildebrant is a missionary with the General Board of Global Ministries of The United Methodist Church assigned as a Church and Community Worker at God's Country Cooperative Parish, based in Newberrry, Michigan.
The parish consists of seven churches. Randy works with them in community development, leadership development, special projects, and in hosting volunteer-in-mission teams. He travels among and speaks often in the churches. God's County Cooperative Parish has been a transforming community for 30 years.
Randy was formerly with the Rural Revitalization Project of the Elkhorn Valley District of the Nebraska Annual Conference. The Elkhorn project was both spiritual and programmatic, seeking to engage an outward-directed sense of ministry among the laity.
In his congregational revitalization work, Randy asks congregations to answer three questions:
1. Why do people need Christ?
2. Why do people need church?
3. Why do people need this particular church?
"As they answer these questions, they will find their vision and purpose of the congregation," he says.
Prior to his service in the Nebraska Conference in June 2011, Randy was assigned for 10 years to the Jubilee Project, an Appalachian ministry based in Sneedville, Tennessee in the Holston Annual Conference. He has a strong commitment to rural ministry. Earlier in his work, he was assistant pastor of the Franklin United Methodist Church in Franklin, North Carolina.
Randy was born in Oklahoma and studied sports administration at East Central University in Ada. He and his family now live in Plainview, Nebraska, where he is active in both the Crawford Valley and Plainview United Methodist churches.
He is married to Aletha Hildebrant and the couple has two children, Grace and Adam.