Madison, Margaret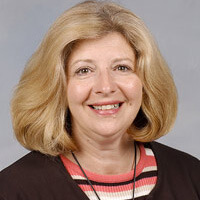 Serving At: Community Development for All People, Columbus, Ohio
Home Country: United States of America, North America
WAYS TO REACH ME:
Margaret Madison, a missionary with the General Board of Global Ministries of The United Methodist Church, serves as a Church and Community Worker with Community Development for All People (CD4AP) in Columbus, Ohio.
The Community Development of All People Corporation is a faith-based, nonprofit community-development organization dedicated to creating a community that welcomes and cares for all people. CD4AP works to improve the economic, social, and spiritual quality of life for residents of the South side of Columbus. They operate a free store, where clothing and small household items are given away. They serve three meals a week on Friday, Saturday, and Sunday, and have a social worker and nurse available two days a week.
Margaret is on staff at CD4AP to work with affordable housing. This ministry involves purchasing homes on the south side which are then completely rehabbed and sold at reduced cost to low-income buyers.
Working with city, state, and other agencies to secure funds for refurbishing the homes, Margaret occasionally works with new homeowners by going with them to meet with mortgage companies, arranges for home-ownership classes and walking them through the process. Through this ministry people who have rented (often substandard and poorly insulated high-cost housing) have the dream and hope of owning their own home for the first time.
Margaret also works with volunteers who come to assist with housing projects. Two of the most exciting events she has experienced since arriving to CD4AP have been seeing a family with three children become the proud owners of a new home, and working with a team of Russian volunteers who were in Ohio for three weeks. They spent three days working at some of the sites.
A native of Forest, Mississippi, Margaret attended East Mississippi Junior College and Wood College. She is the mother of two adult children, daughter Laura and son Charles and has one grandchild, Hannah Abigail Allmon.
Email Me