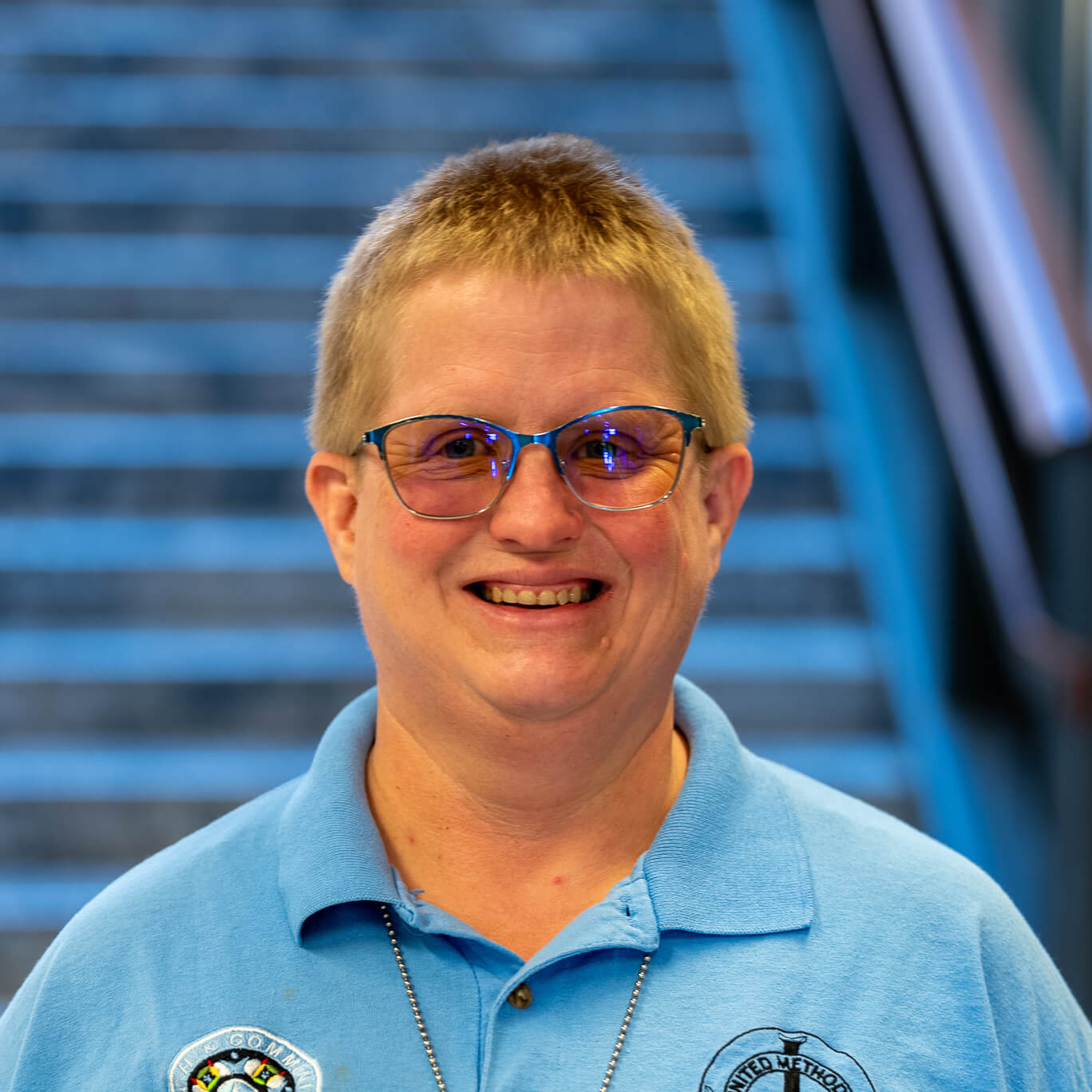 Serving At: Mission Barn
Home Country: United States of America, North America
WAYS TO REACH ME:
Katie Peterson is a Director and Deaconess serving as a Church and Community Worker with the General Board of Global Ministries of The United Methodist Church. Her current missionary assignment is with the Mission Barn, New Castle, Pennsylvania. Katie coordinates the donations and coordination of UMCOR relief supply kits, as well as supplies for the Western Pennsylvania Conference Disaster Response teams. She also assists the local New Castle UMCs to develop or enhance ministries in poverty alleviation and drug and alcohol rehab programs. Some of these ministries include assembling and installing handicap accessible ramps
Of her call to mission service, Katie says, "I have felt God's presence working through all of my life. Most recently, I have truly seen God working miracles and moving me into new opportunities to serve God through missions." A native of Ohio, Katie earned a Bachelor of Arts degree in gerontology from the College of Mount St. Joseph in Cincinnati, and her Master of Arts and Religion in Christian education from Memphis Theological Seminary. She was commissioned as a deaconess in 2001 and as a Church and Community Worker in 2004. Katie was a young adult missionary through the US-2 program from 1998 to 2000, working in inner-city Memphis. Her first assignment as a deaconess and Church and Community Worker was with the East Sub-District of The United Methodist Church in Fayette County, Tennessee from 2000 to 2006.
From 2006 to 2013, Katie was director of the God's Country Cooperative Parish in the Eastern Upper Peninsula of northern Michigan. She worked there with the pastors and laity of seven congregations in building partnerships in mission and ministry.
2014-2016 Katie served as the director of Out In Faith Bakken Oil Rush Ministry in Williston ND. Out in Faith provides blankets, coats, and household goods to individuals and families in need. She assisted people who migrated to ND from all over the world to work in the oil field. She assisted the church in reaching the needs of the local community.
Katie is a member of Grace United Methodist Ministry in New Castle, and also holds associate membership in Trinity United Methodist Church in Fremont, Ohio.