Sigmon, Vickie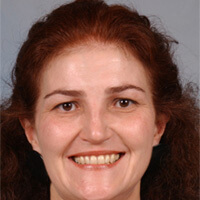 Serving At: Open Arms Community in Winston-Salem
Home Country: United States of America, North America
WAYS TO REACH ME:
This missionary has completed service. The Advance number will remain active until December 31, 2020.
Vickie Sigmon is a missionary with the Board of Global Ministries of The United Methodist Church who has been serving as a Church and Community Worker in North Carolina since 1985. Her ministry in North Carolina has included recruiting and training volunteers for prison ministries, helping educate congregations about restorative justice and promoting principles of restorative justice within the state government.
Currently Vickie is assigned to Open Arms Community in Winston-Salem in an area of the city where the poverty rate is double the national average and the high school graduation rate is 56%. As a faith community, Open Arms offers God's love and care to people who are deeply hurt by the effects of mental/physical disabilities, drug/alcohol abuse, low academic achievement and racial/social class prejudice. Christian servants from many churches give their time and talent to help Open Arms offer tutoring, Girl Scouts, Bible study groups, Sunday school, worship and fellowship meals.
Vickie lives in the Open Arms neighborhood. "Everyday we have the privilege of bearing witness as cultural, racial, and class barriers fall to make way for the building of God's Kingdom."
Ms. Sigmon has a liberal arts degree from Lenoir Rhyne College in North Carolina, as well as a degree in criminal justice from Davison Community College in North Carolina.
Email Me