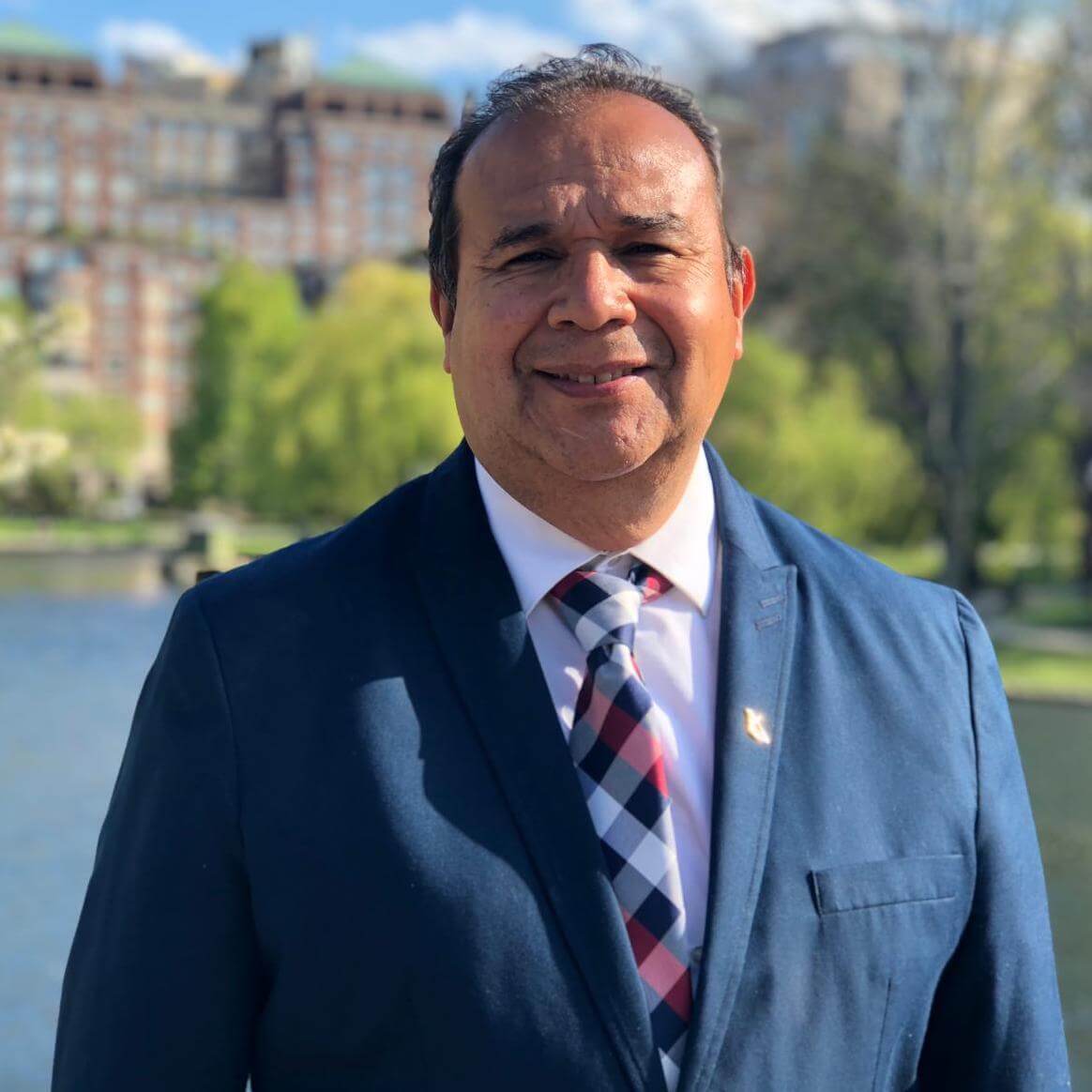 Serving At: Family United Methodist Church/Brazilian Ministry, Saugus, Massachusetts
Home Country: Brazil
WAYS TO REACH ME:
The Rev. Juarez Goncalves is a United Methodist missionary with the General Board of Global Ministries serving as coordinator for Latino ministries and church developer of Brazilian Ministries for the New England Annual Conference.
Goncalves was adopted by a Methodist family in Brazil, his birthplace. "At the age of 17," he said, "I received the call to the pastoral ministry. In 1982, I completed my Bachelor of Theology course." He was ordained in 1985. For 20 years, he was a pastor (1983-2000), district superintendent (1986-90) and regional program secretary (1990-2000) in the Methodist Church of Brazil. Today Juarez Goncalves is an elder in the New England Conference.
In 2000, Juarez and his clergy spouse, Clauri, began exploring missions as a vocation. They read that the General Board of Global Ministries was selecting missionaries to plant Portuguese-speaking United Methodist churches in Boston. They applied and were selected as church planters.
"We arrived in the USA in 2001," Juarez Goncalves said, "and started missionary work among Brazilians. In 20 years, we planted seven United Methodist churches in the New England Conference."
In his new missionary placement, Goncalves assists in the development of the Conference Strategic Plan for Hispanic/Latino Ministry. The primary location is the Family (Brazilian) United Methodist Church in Saugus, Massachusetts. This church/community is the launching pad for growing, vibrant and emerging Brazilian faith communities in the New England Conference.
Although Saugus is a predominantly White community of about 27,000 people, Family UMC draws its membership from metro Boston and central Massachusetts. The disciple-making and planting of new faith communities in Worcester, Framingham, Lowell and Springfield are the results of the need and effectiveness of this placement.
Goncalves serves half time as conference coordinator of Latino ministries and half time as pastor of Family UMC. As coordinator of Latino ministries, he oversees, implements and evaluates a three-year plan supported by a Global Ministries/Northeastern Jurisdiction grant. As Family UMC pastor, Goncalves strives to make the church a place of mutual support and spiritual growth for the Brazilian community and others, cultivates relationships and partnerships with area churches and develops leaders within the congregation.
Juarez and Clauri Goncalves are the parents of two adult children.