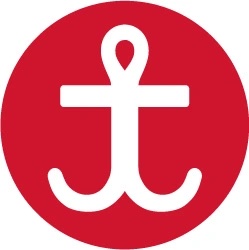 Serving At: Sunbeam Languages & Vocational Center
Home Country: Sierra Leone
WAYS TO REACH ME:
A. Kamara is an International Global Mission Fellow with the United Methodist General Board of Global Ministries, engaged in a two-year term of service.
The Global Mission Fellows program takes young adults ages 20-30 out of their home environments and places them in new contexts for mission experience and service. The program has a strong emphasis on faith and justice. Global Mission Fellows become active parts of their new local communities. They connect the church in mission across cultural and geographical boundaries. They grow in personal and social holiness and become strong young leaders working to build just communities in a peaceful world.
Kamara is a member of Trinity United Methodist Church in Moyamba, Sierra Leone. He plays the piano and organ for the congregation.
He holds a Bachelor of Arts degree in community development studies from Milton Margai College of Education and Technology and studied agriculture at the School of Social Science, Njala University. Both institutions are in Freetown.
Born in a Muslim home, Kamara said, "Christianity has always been a large part of my life. I grew up in the Child Rescue Center, the United Methodist home." He recalls going to church every Sunday and participating in Wednesday devotions.
Being raised in a Christian family, he continued, "had the largest effect on my spiritual life." He remembers praying before meals, in the morning and at bedtime. He is thankful to God for speaking to him in various ways.
"Spirituality plays a sequential role in my personal life," Kamara said. "Many decisions that I make every day, I believe, are a direct result of my spirituality. For as long as I can remember, I have been raised to believe that I should live my life the way God would want me to live. Whenever I have a decision to make, I have to consider what is right and wrong.
"Serving as a Global Mission Fellow," he added, "is another way God wants me to continue working on my spiritual life and become a blessing." His goals are to be a change agent, helping in community development and improving lives. He hopes to inspire and encourage others to succeed by providing a vision.
Kamara enjoys football, volleyball and exploring the internet.
Email Me