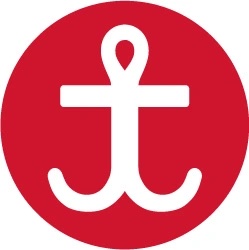 Serving At: United Methodist Mission
Home Country: Philippines
WAYS TO REACH ME:
P. Santos is an International Global Mission Fellow with the United Methodist General Board of Global Ministries, engaged in a two-year term of service as an assistant to Christian Education under the Vietnam Mission Initiative.
The Global Mission Fellows program takes young adults ages 20-30 out of their home environments and places them in new contexts for mission experience and service. The program has a strong emphasis on faith and justice. Global Mission Fellows become active parts of their new local communities. They connect the church in mission across cultural and geographical boundaries. They grow in personal and social holiness and become strong young leaders working to build just communities in a peaceful world.
Santos is a member of Taal United Methodist Church in Bulacan Philippines Annual Conference. She holds a Bachelor of Science degree in management accounting from Centro Escolar University, Bulacan. Santos has taught Sunday school since the age of 15 and became a youth leader as Finance Head at her annual conference starting in 2018 and as Manila Episcopal Area Communicator in National United Methodist Youth Fellowship in the Philippines.
Describing her personal spiritual growth as "a flowing-river journey," Santos said she was exposed to Christianity at an early age. Her family took her to Sunday services, care groups, and Bible study. These experiences taught her that we live in this world because God has a purpose for each of us. God will use us to tell others about Him and be a blessing to others. "The flowing exposure, knowledge, and wisdom that I learned in these gatherings and with the people I met," Paola said, "opened my mind, heart, and soul that I am not just here to listen and do nothing. I am here because I have a purpose."
Admittedly impatient by nature, Santos said she finds it hard to wait for God's intervention.  
"As I experience a rocky part of a river, I doubt my faith because as I want to know God's plans for me, I feel lost and hopeless. But God uses my churchmates, friends, and family as my support system, and I hold on longer and tighter to Him." She also explained and learned "to trust and believe in Him deeply. God will let me see his vision for me at the right time, right place, right moment. In this waiting season, God will equip me, strengthen me and my faith, and make me ready for it."
As she served as a youth leader, volunteered, and immersed herself in the community, Santos slowly realized that God was preparing her for something more. "He was calling me to do mission work," she said. "As I seek God more and more and as I reach out to people, it makes my heart so full and makes me want to do it again.
"I'm hoping and praying that Global Mission Fellows will be a big part of me to understand my calling … that this flowing river of mine will continue to stream and reach out to more people and be a blessing for them amid every challenge because God is with me."