Dominguez , Anielka Nohemi  Martínez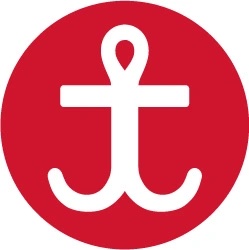 Serving At: CAREF, Argentinian Commission for Refugees and Migrants
Home Country: Nicaragua
WAYS TO REACH ME:
This person is a candidate for the GMF INT'L Track and is expected to be confirmed by October 31, 2022.
Anielka Nohemi Martínez Dominguez is an international Global Mission Fellow with the United Methodist General Board of Global Ministries, engaged in a two-year term of service.
The Global Mission Fellows program takes young adults ages 20-30 out of their home environments and places them in new contexts for mission experience and service. The program has a strong emphasis on faith and justice. Global Mission Fellows become active parts of their new local communities. They connect the church in mission across cultural and geographical boundaries. They grow in personal and social holiness and become strong young leaders working to build just communities in a peaceful world.
Anielka is a member of the Evangelical Methodist Church of Nicaragua in Masaya. She holds a diploma/certificate in architecture from the National University of Engineering in Managua, Nicaragua.
"When I entered the university, Anielka said, "for reasons of time, I had to stop attending Sunday Bible school. I decided to study architecture because I considered it a profession that would help me in my artistic, personal and social development. During the first semester, I had to face the illness of my mother, who was a very important pillar in my life."
When her mother died, Anielka struggled with the loss. "My mood fell, and I felt very alone," she said. "In those moments, in addition to my family and close friends, I turned to God. God was the only one who gave me comfort in that difficult time. I had problems in my academic performance. I had to take a break and at all times, pray and ask God to help me cope."
In 2014, Anielka's pastor encouraged her to apply for a scholarship that supported young people with limited resources. "Thanks to God, who I am sure had in the hearts of these people to support me," she recalled, "I managed to enter the program and recover my studies."
After two hurricanes struck the Nicaraguan Caribbean coast, Anielka used her skills to evaluate homes affected by the disaster. She worked on behalf of the National University of Engineering.
"In addition to evaluating the houses affected," she said, "we learned a little about the culture and way of life." 
Graduating in 2021, Anielka said, "I am immensely grateful to the people who shared their resources so that I could continue despite adversity. I would like to give back from that great blessing that I have had in my life. One of the best ways could be by helping others to know about the wonders that God does in our lives, contributing a grain of sand, and sharing my knowledge beyond the borders of my country."
Email Me