Baraya, Honest 
Country:
DR Congo (Kinshasa)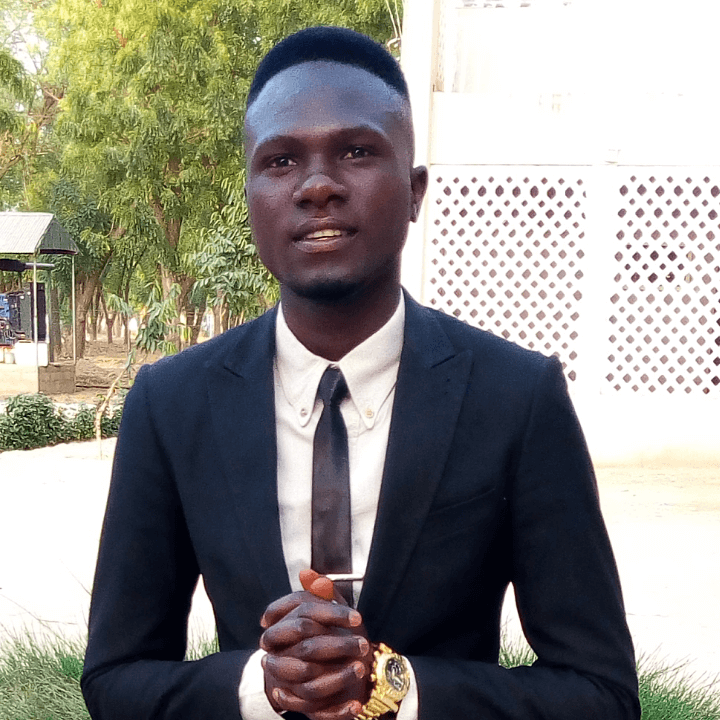 Serving At: Kamisamba Farm
Home Country: Nigeria
WAYS TO REACH ME:
Honest Baraya is an International Global Mission Fellow with the United Methodist General Board of Global Ministries, engaged in a two-year term of service.
The Global Mission Fellows program takes young adults ages 20-30 out of their home environments and places them in new contexts for mission experience and service. The program has a strong emphasis on faith and justice. Global Mission Fellows become active parts of their new local communities. They connect the church in mission across cultural and geographical boundaries. They grow in personal and social holiness and become strong young leaders working to build just communities in a peaceful world.
Honest is a member of the United Methodist Church of Nigeria, Bangai Charge, in Karim Lamido, Taraba State. The congregation is related to the Central Nigeria Annual Conference. In the church's New Generation Gospel Band, he writes songs and is a lead vocalist during worship.
Honest holds a Bachelor of Science degree in agricultural extension and services from the University of Maiduguri, Nigeria.
"My spiritual growth in Christ," Honest said, "is one with which I will always reckon. At my initial time as a Christian, especially when I was young, my understanding of Jesus Christ was shallow. It was a more of doing what I saw my parents do as Christians and following them to church. I took it as a routine process to go to church, come back home, drop my Bible and dust it the next Sunday."
When Honest was a student at the government senior science secondary school at Jalingo Nyabukaka in Taraba State, he encountered Christ during a congregational prayer. Immediately, Honest began yearning and longing for Christ. "I became so close to Christ," Honest said, "that I always wanted to be in his presence." He began to participate in church activities and Bible studies. A woman in his church saw Honest's commitment and gave him a spiritual development book by Dr. Gbile NKani.
Honest began to understand that life is entirely about decisions. "As a youth," Honest recalled, "I submitted my all to God. I joined the church choir in 2016. I feel God close to me whenever I sing and worship him. I joined the discipleship class due to my increased eagerness to be part of God's work. As part of my keen devotion to God, I created a group called 'House of Prayer,' where we come together as young people to pray, seeking God and interceding."
As his knowledge of Jesus Christ increased, Honest felt that God was calling him to mission work. "My heart turned to the command of Jesus that we should go into the world and evangelize," he said. "This kept ringing in my mind."
Learning about Global Mission Fellows, he was eager to apply.