Gregorio, Anderson Quibuco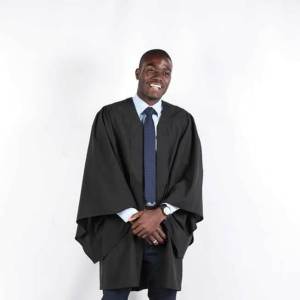 Serving At: Justa Paz – Center of Study and Conflict
Home Country: Zimbabwe
WAYS TO REACH ME:
This person is a candidate for the GMF-INT'L Track and is expected to be confirmed by October 31, 2022.
Anderson Quibuco Gregorio is an International Global Mission Fellow with the United Methodist General Board of Global Ministries, engaged in a two-year term of service
The Global Mission Fellows program takes young adults ages 20-30 out of their home environments and places them in new contexts for mission experience and service. The program has a strong emphasis on faith and justice. Global Mission Fellows become active parts of their new local communities. They connect the church in mission across cultural and geographical boundaries. They grow in personal and social holiness and become strong young leaders working to build just communities in a peaceful world.
Anderson is a member of Nova Estrela United Methodist Church at Rangel, Luanda, Angola. A student of the Bible, he participated in a one-year internship at the Methodist University of Angola, related to the Western Angola Annual Conference. He worked as an administrative collaborator.
He holds a Bachelor of Science degree in public administration and management from Africa University, Mutare, Zimbabwe. Anderson's skills in communications and debate enhanced his role as Angolan Community vice president in Zimbabwe. "I love to communicate," he said, "and I believe my communication is fluent and concise."
Anderson is excited about being a Global Mission Fellow and hopes to become even more effective in leading workshops and meetings.
Email Me