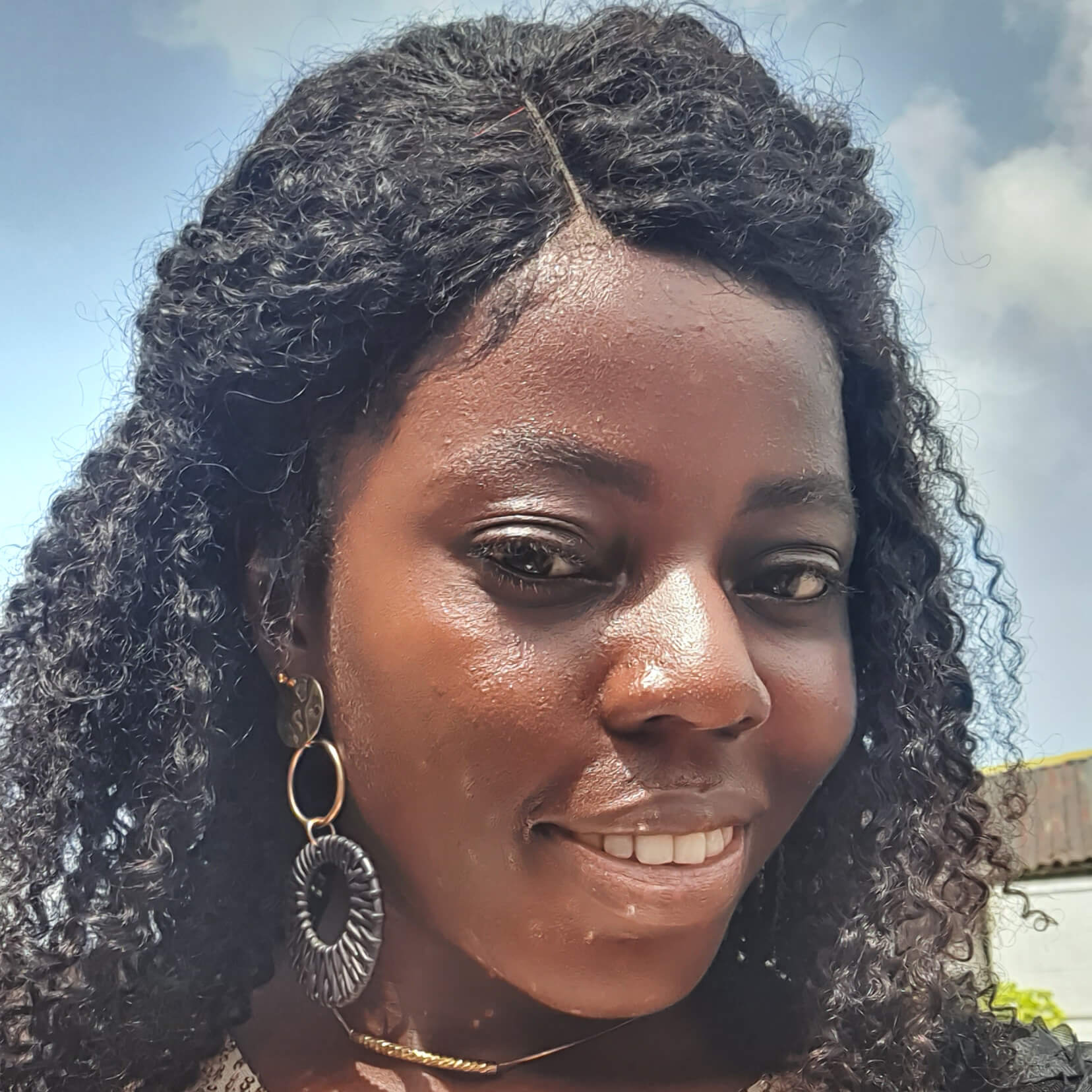 Serving At: Mujila Falls Agriculture Center
Home Country: Liberia
WAYS TO REACH ME:
Qutee Gbadeh Freeman is an International Global Mission Fellow with the United Methodist General Board of Global Ministries, engaged in a two-year term of service.
The Global Mission Fellows program takes young adults ages 20-30 out of their home environments and places them in new contexts for mission experience and service. The program has a strong emphasis on faith and justice. Global Mission Fellows become active parts of their new local communities. They connect the church in mission across cultural and geographical boundaries. They grow in personal and social holiness and become strong young leaders working to build just communities in a peaceful world.
Qutee is a member of Everett Jonathan Goodridge United Methodist Church in Monrovia, Liberia. The church is related to the Liberia Annual Conference. "I am an active member of the Young Adults Fellowship and the senior choir of my church," she said. "I participate in cleanup activities and attend Bible studies and other church functions."
A graduate of William V.S. Tubman University in Tubman Town,Harper City, Maryland County, Liberia, Qutee holds a Bachelor of Science degree in General Agriculture.
Qutee believes becoming a Global Mission Fellow is part of her destiny. "We all were made for a purpose and to be a change (positive or negative) to something," she asserted. "As a good Christian, who wants to love her neighbor as herself, I am striving to be a positive changemaker for a better society and walk a path that will bring people closer to God."
Spending most of her childhood at the Ganta United Methodist Mission, Qutee saw and admired missionaries reaching out and help the poor and the needy. As a young Intern, she supervised general field work at the mission station with the United Methodist Rural and Agriculture Department, Gompa District, Ganta City, Nimba County, Liberia. The department collaborated with the Ministry of Agriculture in fighting hunger. 
"With my giving and caring heart," Qutee said, "it feels impossible not to help in every situation in whatever way. I have spent most of my life in the rural area, and I know many challenges people face daily." She cited housing, food and clothing as basic needs that often go unfulfilled.
"Working as a Global Mission Fellow," she added, "will be a huge help for me, feeding my passion for humanity and strengthening my Christian faith."