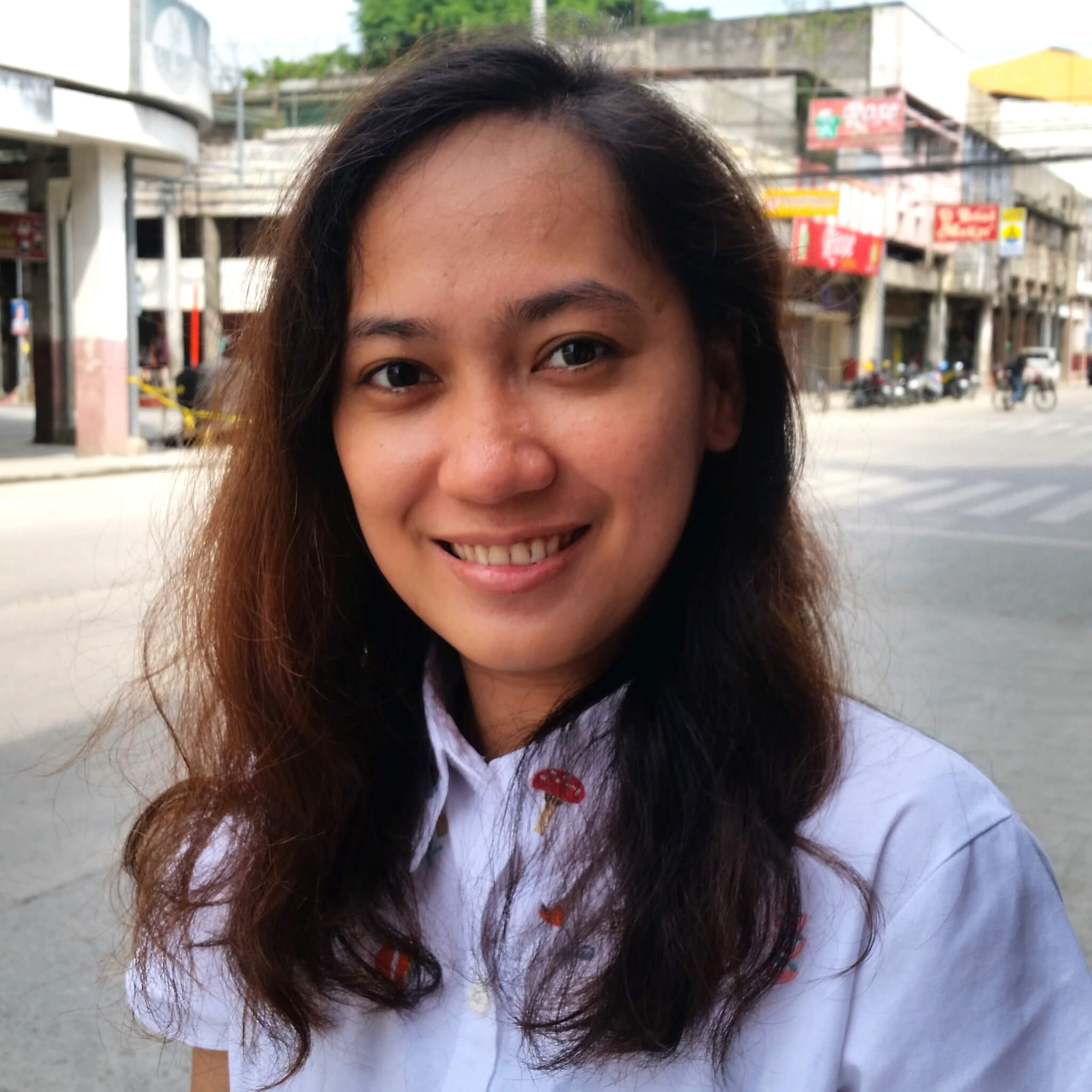 Serving At: Evangelical United Methodist Church of Ecuador
Home Country: Philippines
WAYS TO REACH ME:
Mary Grace Maliday Luna is an international Global Mission Fellow with the United Methodist General Board of Global Ministries, engaged in a two-year term of service.
The Global Mission Fellows program takes young adults ages 20-30 out of their home environments and places them in new contexts for mission experience and service. The program has a strong emphasis on faith and justice. Global Mission Fellows become active parts of their new local communities. They connect the church in mission across cultural and geographical boundaries. They grow in personal and social holiness and become strong young leaders working to build just communities in a peaceful world.
Mary is a member of Dream United Methodist Church, Davao, Philippines, in the East Mindanao Philippines Annual Conference. "I was the United Methodist Youth Fellowship president for three years; then I became the youth coordinator," she said. "I was actively involved in the music and children's ministry."
Being a member of the praise and worship team is important to Mary. "Music is one way we can bridge cultural gaps," she said. "Given a chance, I sing and use my voice to encourage people to come to Christ." 
As a young teen, Mary was a serious table tennis athlete, competing in national level tournaments. A singles and doubles player, she was a member of the Metro Davao Table Tennis Association. As a Global Mission Fellow, she hopes to teach and promote sports as a way to stay healthy and physically fit, to spend time wisely, and to obtain scholarships, pursue a career and "get a shot at a bright future," she said.
Mary holds a master's degree in theology from Bishop Han Theological Seminary in Malaybalay, Philippines.
"Before I gave my life to Christ," Mary recalled, "I hated going to church. I came up with excuses not to go because I didn't want to sit still for an hour or more. Even during those times, I felt there was something I had to do, but I didn't know what it was.  
"Fast forward to when I surrendered my life to Christ. The nagging feeling didn't go away," she said, "but I shoved it in the back of my mind, thinking that God would reveal things when he deemed it right, and when I was ready."
When Mary got involved in her church's ministries, she thought perhaps God was calling her to serve, but, again, she put that idea in her mind's "future attention" file. Graduating from college, she was eager to plunge into the "real world" and start giving back to her parents.
"Long story short," she said, "I got too immersed in work and earning. I was slowly drifting away from my promise to serve God with everything I have. I was too busy, and my physical health was slowly deteriorating. 
"I lost a lot of weight," Mary continued. "I was diagnosed with toxic hyperthyroidism and pneumonia. I had to quit work and school. I had to take as much as 45 tablets every day and rest most of the day. In my private prayer time, I asked God why he was permitting these things to happen to me. The answer came to me one afternoon. I remembered my prayer during my college days when I had asked God to remind me when it seemed I was slowly forgetting my promise to him, when I was forgetting him. I realized that even though I acted 'faithful' and tithed regularly, I was miles away, focused on earning more money instead of spending time with God.  
"It was a figurative slap that woke me," Mary said, "and I thanked God that night, crying because God did not forget when I forgot. God remained faithful when I was not. After that, I promised that I would serve God with my everything.
"I believe that God is still preparing me every day, even as I serve and love him and his beautiful creation."