De Hoyos, Jolainne Thowinson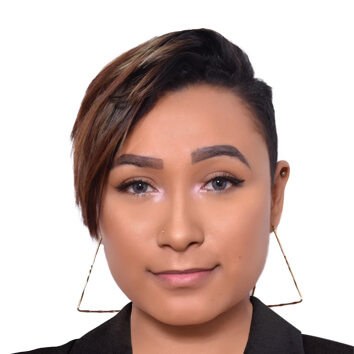 Serving At: Junta Unida de Misiones
Home Country: Colombia
WAYS TO REACH ME:
Jolainne Thowinson De Hoyos is an international Global Mission Fellow with the United Methodist General Board of Global Ministries, engaged in a two-year term of service.
The Global Mission Fellows program takes young adults ages 20-30 out of their home environments and places them in new contexts for mission experience and service. The program has a strong emphasis on faith and justice. Global Mission Fellows become active parts of their new local communities. They connect the church in mission across cultural and geographical boundaries. They grow in personal and social holiness and become strong young leaders working to build just communities in a peaceful world.
Jolainne is a member of Lazos de Amor (Love Ties) Mariano Catholic Church in Barranquilla, Colombia. She holds a diploma/certificate in social work from Simon Bolivar University in Colombia.
"I love to serve other people," Jolainne said. "I want to show the love of God through everything I can do in a community. That's why I chose to do it as a life mission. Putting myself at the service of others is one of my greatest passions. It always caught my attention, but I never had a space or platform to do it. When I found out about this wonderful Global Mission Fellows program, I applied.
"When good deeds are done," she continued, "there is always that satisfaction, happiness and love that makes a difference in the world. I would like to be part of this beautiful experience. I have always tried to be involved in social projects, using my talents and skills to support them. Because of this, I decided to focus on social work."
Serving others, Jolainne believes, is the basic principle of God's love. "I want to contribute to society," she said. "I am willing to learn and strengthen other skills and will value from start to finish this beautiful opportunity."