Belton, Althea
Belton, Althea
Country:
Waveland, Mississippi, U.S.
DONATE NOW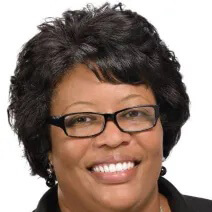 Serving At: Gulfside Assembly
Home Country: United States of America
WAYS TO REACH ME:
Althea Belton is a United Methodist missionary (Church and Community Worker) with the General Board of Global Ministries serving as coordinator of local missional engagement at Gulfside Assembly, Waveland, Mississippi.
A lay member of Mount Zion United Methodist Church, Bishopville, South Carolina, Althea earned a Bachelor of Arts from Columbia (South Carolina) College and a Master of Arts from Lenoir-Rhyne University, Columbia, South Carolina. Her degrees are in human services.
As a young woman, Althea explored her career options. "My spirit," she said, "became flooded with joy almost immediately when ministry and service were introduced to me. At that time, I did not fully understand the challenges I would face from a worldly perspective and how those challenges would affect my development and ultimate faith walk."
One thing was certain: She was committed to living for Jesus.
"I developed a desire to share the lessons I had learned over the years and how I used the power of Scripture to guide my daily walk, as well as to overcome obstacles," Althea said. "Because the benefit and betterment of the community have always been important to me, I have done my best to keep myself aligned with like-minded teams with the same love and passion for godly service."
As the founder of the Helping Hands Ministry at her home church, Althea helped children and youth connect Scripture with the imperative to serve the community. Helping Hands provides basic services, resource linkage and companionship for older adults.
Althea's relationship with God guides her daily. Anticipating her new role, she said, "Without a doubt, I will bring everything that God allows to this great organization as we continue to proceed on our respective faith walks."
God's call to mission extends over every activity and relationship of Althea's life. "It encompasses advocacy and community outreach, as well as empowering and educating individuals and families to advocate for themselves," she explained.
"I am tremendously honored and thankful for God's call over my life. I am humbled that God continues to love, value and use me to assist in the command to make disciples of all nations."
Email Me