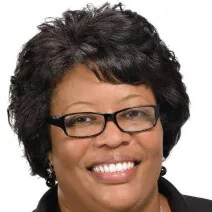 Serving At: Gulfside Assembly
Home Country: United States of America
WAYS TO REACH ME:
Althea Belton is a missionary of the General Board of Global Ministries serving in ministry with Gulfside Assembly in Waveland, Mississippi, as the Coordinator of Local Missional Engagement. Her activities are family centered and include, but are not limited to, partnerships with nonprofit organizations, faith-based communities, and other agencies to bring hope and healing through education, spiritual growth, recreation and cultural opportunities to underserved populations. Targeted program areas include advocacy, leadership development, and racial healing.
Althea is a graduate of Lenoir Rhyne University where she earned the Master of Arts in Human Services in addition to a Bachelor of Arts in Human Services from Columbia College. She is married to Alvin Belton, a US Marine Corp veteran. They are the proud parents of two daughters, four grandchildren and the legal guardians of two nephews.
Her faith journey has roots in South Carolina where she grew up and served in the Methodist church. This was instrumental in the building of her spiritual foundation. She continues to be guided by the Holy Spirit in ministry to promote positive outcomes through comprehensive community building, coordinated services and activities for underserved, low-, and moderate-income populations.
Althea's shared testimony highlights God's transformative, restorative and redeeming power of unconditional love that provides a promise of provision regardless of stations in life – circumstances – situations – or what it may look like. This promise can be found in Jeremiah 29:11 "For I know the plans I have for you, declares the Lord, plans for welfare and not for evil, to give you a future and a hope."