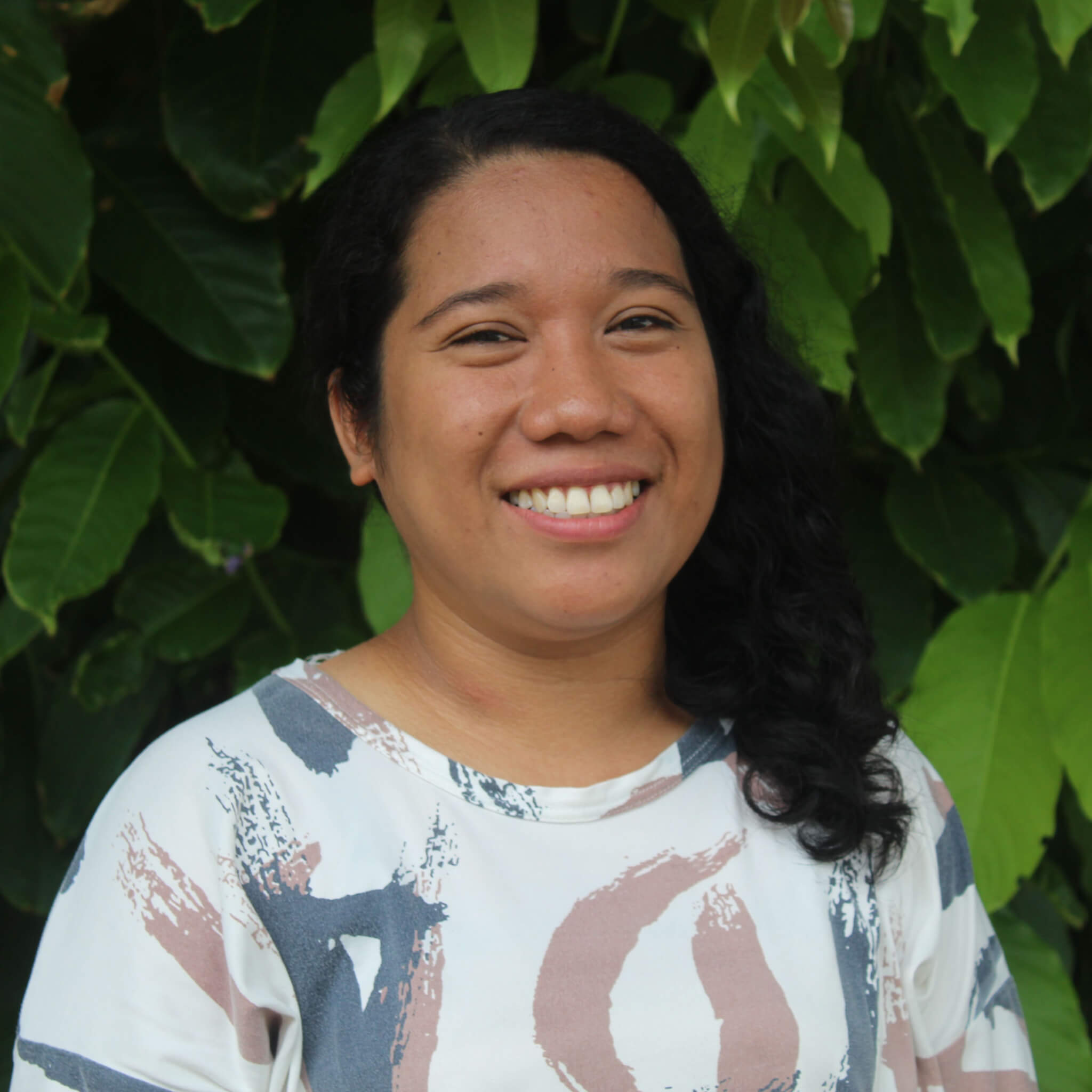 Serving At: GBGM-UMC Cambodia
Home Country: Philippines
WAYS TO REACH ME:
This missionary has completed service. The Advance number will remain active until January 21, 2024.
Jay Hezeil Abayon is a Global Mission Fellow (International) with the United Methodist General Board of Global Ministries, engaged in a two-year term of service. She is part of the 2021-2023 Global Mission Fellow cohort.  Jay is serving as Agricultural Specialist in Cambodia in first paragraph.
The Global Mission Fellows program takes young adults ages 20-30 out of their home environments and places them in new contexts for mission experience and service. The program has a strong emphasis on faith and justice. Global Mission Fellows become active parts of their new local communities. They connect the church in mission across cultural and geographical boundaries. They grow in personal and social holiness and become strong young leaders working to build just communities in a peaceful world.  
Born in the Philippines, Jay is a member of Christ Jesus Our Life Church, an Evangelical Free congregation in Makati, Philippines. She earned a Bachelor of Arts degree in Christian education from the Philippine Missionary Institute in Cavite.
Called to the ministry at age 17, Jay resisted. "I was like Jonah," she admitted, "trying to run and escape because I want to pursue my own plans." On Jay's 18th birthday, she said, "God made his way for me to return and respond to his call."
A pastor's daughter, Jay was always active in church.
"I thought I could go to heaven because I am a pastor's kid," she said. "Going to church became a culture to me." Jay attended Sunday school, vacation Bible school and other activities "just for fun and as obligation to my parents," she added.
At youth camp, Jay accepted Jesus Christ as her Lord and Savior. "The speaker emphasized that salvation is individual and my parents can't carry me to heaven," she recalled. "I decided to ask Jesus to forgive my sins and to come into my heart."
Jay left her two-year course in hotel and restaurant management and enrolled in seminary.
Graduating from the missionary institute, Jay dedicated her life to full-time ministry as a Christian educator. Focusing on discipleship, she assisted churches in Palawan, especially with children's and youth ministries. She also helped lead a congregation during the pastor's absence.
"This experience," Jay said, "taught me that I am really a teacher and a support person for church growth," rather than a pastoral staff manager, which challenged her.
She is eager to empower churches to survive – and thrive. She volunteered as a missionary teacher for a tribal school ministry in her province. God guided Jay every day, she said, "as I taught and lived among the Palawano community."