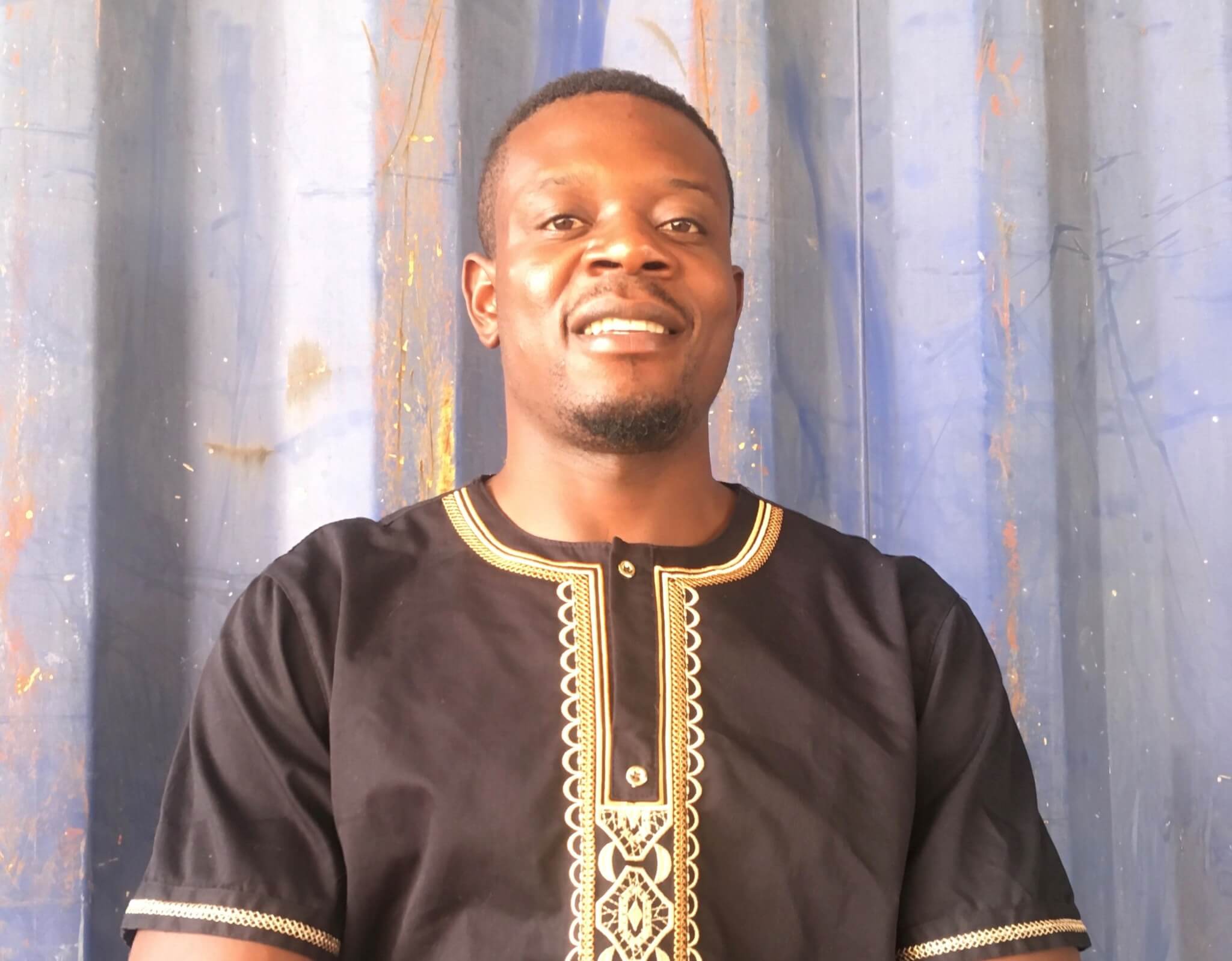 Serving At: Village to Village Federation
Home Country: Zambia
WAYS TO REACH ME:
This missionary has completed service. The Advance number will remain active until January 21, 2024.
Trobby Kandala is a Global Mission Fellow (International) with the United Methodist General Board of Global Ministries, engaged in a two-year term of service. He is part of the 2021-2023 Global Mission Fellow cohort.    
The Global Mission Fellows program takes young adults ages 20-30 out of their home environments and places them in new contexts for mission experience and service. The program has a strong emphasis on faith and justice. Global Mission Fellows become active parts of their new local communities. They connect the church in mission across cultural and geographical boundaries. They grow in personal and social holiness and become strong young leaders working to build just communities in a peaceful world.  
Trobby is an active youth member of Ikelenge Jerusalem United Methodist Parish in Kitwe, Zambia. The church is part of the Zambia Annual Conference. He earned a Bachelor of Science degree in agribusiness management from Africa University, Zimbabwe.
"I have seen the work of God through mission and volunteer work," Trobby said. "I grew up at Mujila Falls, where I saw how God can transform people's lives through mission work. My life, too, was transformed."
When Trobby was a child, his father worked with missionary Paul Webster. "I was privileged to see and witness the work that Mr. Webster was doing for the community through the General Board of Global Ministries." When Trobby graduated from high school in 2016, the missionary helped him go to Africa University to pursue his degree. At Africa University, Trobby met another missionary, Larry Kies, who helped him get a scholarship to finish his studies.
In 2018, Trobby met missionary Temba Nkomezepi, a new director at Mujila Falls. "He told me about the Global Mission Fellow program," Trobby recalled. "After I gradated from college in 2019, I applied [to become a] global missionary. They sent me a link to apply as a Global Mission Fellow. I did not hesitate to do so because I felt strongly that this was the call and where God wanted me to serve."
The core of the Christian life, Trobby believes, is simply to come home and be in the presence of God. "As my faith has grown and matured," he said, "I have been profoundly influenced by this truth. I believe that the core of my Christian faith is not about right behavior or right doctrine (although both are valuable) but, instead, right identity and right relationship to know myself as a child of God and to let myself be loved by God."
He continued, "My understanding of how to relate to others has focused on that single point as well. My role is not to convince or fix or save; it is just to love and let my love point to the love of God. Others tell me that I have a gift of encouragement, and I feel I have a calling to help people who struggle with identity and acceptance. I want people to know they are lovable, so I try to offer unconditional acceptance and invite people into community. I want people to see themselves the way God sees them, so I try to offer affirmation and point to the beauty God placed in them."
This can mean assuming formal ministry roles such as serving on a care team at church or simply loving people. "It was not until high school," Trobby said, "that I started to realize that faith was about loving other people and not until college that I began to realize how much God truly loved me. In the past few years, God has crystallized my calling toward people who feel they don't belong."
Today Trobby's faith plays out in a variety of ways. "I am good friends with different people," Trobby said, "who include artists, teachers and many more, and I see Jesus in all of them. In everything, I do my best to set my sights on home where my Father is waiting to embrace me and remind me that I am his child."