Martinez Escobar, Ricardo Alfredo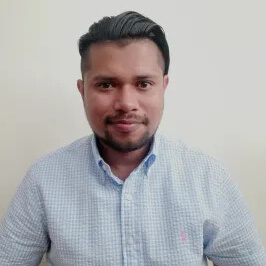 Serving At: Northwest Methodist Mission
Home Country: United Kingdom
WAYS TO REACH ME:
This missionary has completed service. The Advance number will remain active until January 21, 2024.
Ricardo Alfredo Martinez Escobar is a Global Mission Fellow (International) with the United Methodist General Board of Global Ministries, engaged in a two-year term of service. He is part of the 2021-2023 Global Mission Fellow cohort.    
The Global Mission Fellows program takes young adults ages 20-30 out of their home environments and places them in new contexts for mission experience and service. The program has a strong emphasis on faith and justice. Global Mission Fellows become active parts of their new local communities. They connect the church in mission across cultural and geographical boundaries. They grow in personal and social holiness and become strong young leaders working to build just communities in a peaceful world.  
Ricardo is a member of Salvadoran Lutheran Church in San Salvador, El Salvador. Now he lives in the United Kingdom, where he attends Sunday worship, helps with family activities in the summer and assists with the weekly "Timebuilders" adult recreational group. Ricardo earned a degree in social work from Rotherham College in the United Kingdom.
During his childhood in the Republic of El Salvador in Central America, Ricardo was exposed to many acts of violence and crime within his community. At times, his life was threatened. "Godwas always with me and accompanied me," Ricardo said. "In such difficult moments, a prayer and feeling the presence of God walking with me saved my life."
As a teen, Ricardo became involved in church and youth group activities designed to preventyouth from joining gangs. "That was a great motivation for several years," he said, "to be able to help reduce the number of young people who choose that path."
Now living in the U.K., Ricardo strives to make people aware of social injustices. "They are very different from those I was used to in my little country," he said. During the 2020 COVID-19 pandemic, he felt especially called to reach out to the most vulnerable.
"I felt so blessed during a difficult year," he added. "I thank God for keeping me healthy and for all the blessings that we have every day. This world situation motivates me to collaborate with a good cause, and that is the main reason for my application to Global Mission Fellows."