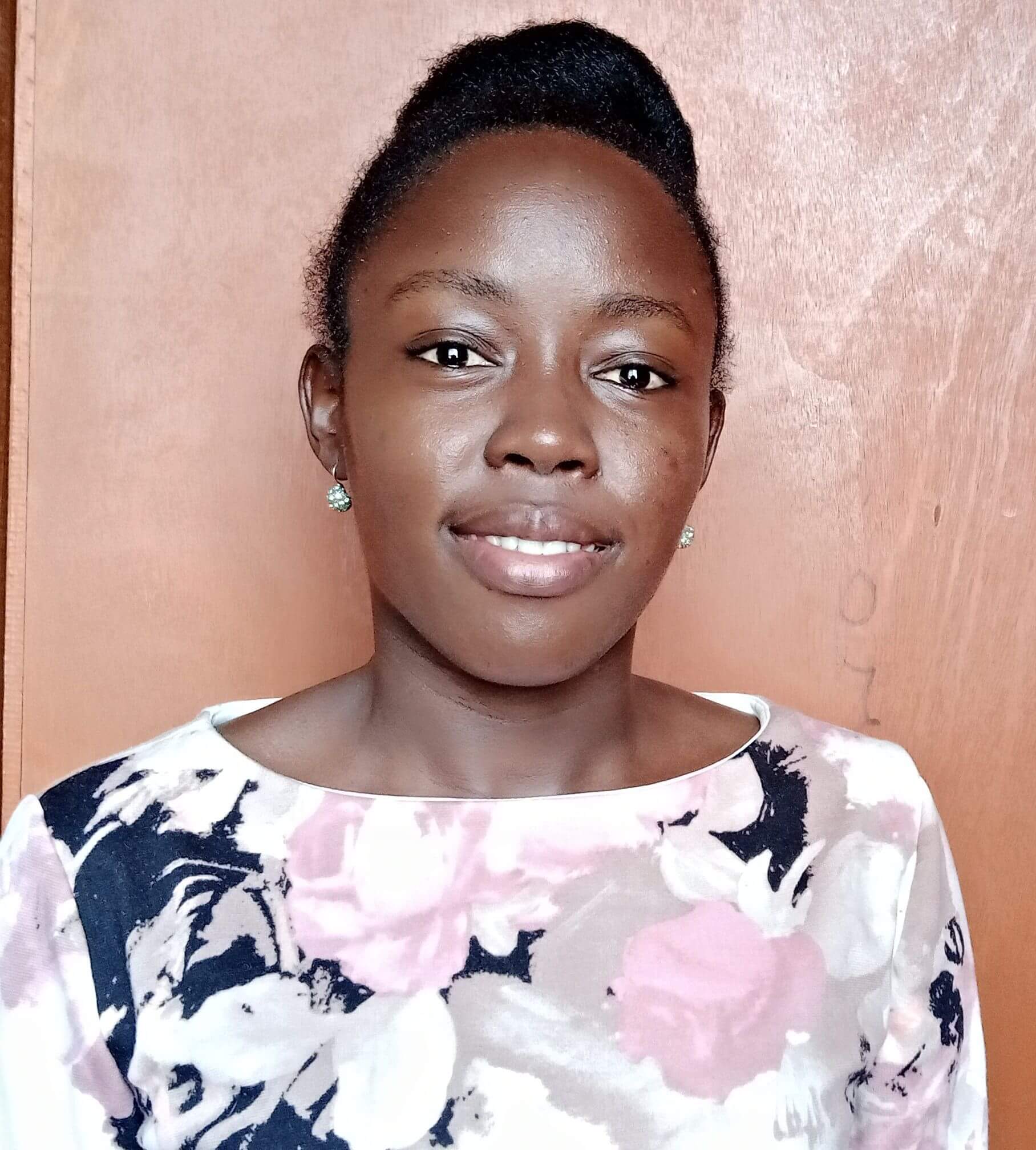 Serving At: Hope of the Deaf Program
Home Country: Kenya
WAYS TO REACH ME:
This missionary has completed service. The Advance number will remain active until January 21, 2024.
Mary Sharon Mwango is a Global Mission Fellow (International) with the United Methodist General Board of Global Ministries, engaged in a two-year term of service. She is part of the 2021-2023 Global Mission Fellow cohort. 
The Global Mission Fellows program takes young adults ages 20-30 out of their home environments and places them in new contexts for mission experience and service. The program has a strong emphasis on faith and justice. Global Mission Fellows become active parts of their new local communities. They connect the church in mission across cultural and geographical boundaries. They grow in personal and social holiness and become strong young leaders working to build just communities in a peaceful world. 
Mary is a member of John Wesley United Methodist Church, Migori City, Kenya. The church is part of the Kenya-Ethiopia Annual Conference. She holds a Bachelor of Arts degree in special needs education from Machakos University in Kenya.
As a child, Mary attended a Roman Catholic boarding school. She first felt called to mission as a young teen. Baptized in 2007, Mary personally received Christ in 2012.
"Faith plays a significant role in our spiritual growth," Mary said. "My faith journey has been one of abundant love, thanksgiving and praising God. I have seen God's presence during difficult times in my life.
"I have stumbled on the way and backslid," she admitted, "but I have been able to go back to Christ, and his grace has been sufficient in my life." After accepting Christ, she was elected to lead all of the denominations in her high school.
"Some students were against me," Mary said. "These students came from families where they did not believe in God. Whenever I organized a weekend challenge, they would refuse to attend or make lots of noise during the meeting. On Sundays, the students would sneak out and remain in the hostels." Their bullying affected her grades, and she failed her exams.
As she prepared to resign from her position, her patron urged her not to give up, organized a meeting for all of the leaders and set aside a day of fasting.
"I was taught how to balance my studies and leadership," Mary said. "The next academic year I excelled, and I was among the most improved in our class. I gained respect from my friends, and everyone was proud of me.
"It took a lot of hard work and strong faith," she added. "I learned to have faith in everything I did. I believed God would continue blessing me, uphold my sorrow, quench my thirst for knowledge and refresh me with his word."
That attitude continues to guide Mary. "I have vowed to be strong in Christ," she said.
Philippians 1:6 is a favorite Bible verse for Mary: "I am confident of this, that the one who began a good work among you will bring it to completion by the day of Jesus Christ."