Yambasu, Elizabeth Nyalima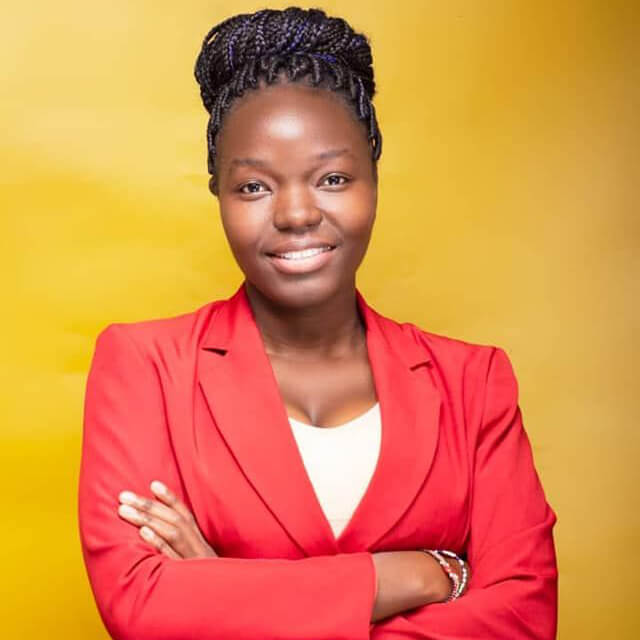 Serving At: Faith and Justice Network
Home Country: Sierra Leone
WAYS TO REACH ME:
This missionary has completed service. The Advance number will remain active until January 21, 2024.
Elizabeth Nyalima Yambasu is a Global Mission Fellow (International) with the United Methodist General Board of Global Ministries, engaged in a two-year term of service. She is part of the 2021-2023 Global Mission Fellow cohort.    
The Global Mission Fellows program takes young adults ages 20-30 out of their home environments and places them in new contexts for mission experience and service. The program has a strong emphasis on faith and justice. Global Mission Fellows become active parts of their new local communities. They connect the church in mission across cultural and geographical boundaries. They grow in personal and social holiness and become strong young leaders working to build just communities in a peaceful world.  
Elizabeth is a member of King Memorial United Methodist Church, Freetown, Sierra Leone Annual Conference. She is involved in the young adult fellowship and the praise team. She earned a Master's Degree in public policy and governance from Africa University, Zimbabwe.
When she turned 25 last summer, Elizabeth began to reflect on her life and the choices she had made. "I began to envision the woman that I wanted to be," she said, "and where I wanted to be in the next five to 10 years. I have read Hebrews 11:1 a thousand times over, but it wasn't until recently that I got to understand what it really means. Simply put, faith is trusting God, even when you are yet to feel him."
Elizabeth's early faith journey was smooth. Even in difficult situations that caused doubt and shook her faith, she always found her way back to God. In the last year, one Scripture that has stuck with her is Proverbs 16:9: "The human mind plans the way, but the Lord directs the steps."
"God has the final say," Elizabeth said. "In just one second, your faith can be shaken in a way that makes you wonder if you ever believed at all.
"I was taught to have faith in God. I went to Sunday school, went to church, prayed, read my Bible and did all that is expected of a Christian in my understanding. I had read stories like that of Job and other Christians who went through persecution and trials. I wondered why God allowed them, but more so, I was amazed at how they kept their faith strong."
Then Elizabeth's father, Sierra Leone Bishop John K. Yambasu, died in a car accident in August 2020. Suddenly, she realized that speaking of faith and having faith are, indeed, two different things.
"On the 16th of August 2020," Elizabeth said, "my life changed for good. My faith in God was shaken to a point where I doubted that I would ever regain it. When I lost my dad, God was initially my first solace, but when I got back home, my pain turned to anger. It became harder to pray, and at times, I felt I had no words to tell God. I stopped going to church for the first two months. Even though I didn't question God, I still found it hard to comprehend."
She continued, "It was – and still is – a tough situation where you wonder why God lets things happen to good people and those we term 'bad' are blessed with long life.
"But in the process," Elizabeth said, "I saw God. I saw God show up in ways I didn't expect. Somehow, this taught me that God is, indeed, the only constant thing in life. People change when circumstances no longer favor them, and our lives can change just by one occurrence.
"Faith is trusting God when you are yet to feel him. Faith for me now goes beyond present situations. It is the ability to try to understand the bigger picture while relying on God."