Palm, Emily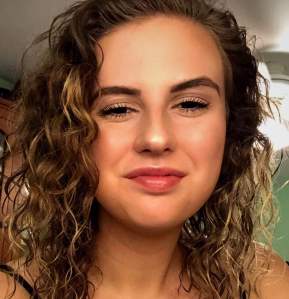 Serving At: Michigan Annual Conference - The NOAH Project
Home Country: United States
WAYS TO REACH ME:
This missionary has ended service. The Advance number will be active until December 31, 2021.
Emily K. Palm is a Global Mission Fellow with the United Methodist General Board of Global Ministries, engaged in a two-year term of service. She was commissioned in August 2020.
The Global Mission Fellows program takes young adults ages 20-30 out of their home environments and places them in new contexts for mission experience and service. The program has a strong emphasis on faith and justice. Global Mission Fellows become active parts of their new local communities. They connect the church in mission across cultural and geographical boundaries. They grow in personal and social holiness and become strong young leaders working to build just communities in a peaceful world.
Emily is from Rockford, Illinois. She is a lifelong member of Christ United Methodist Church, Rockford, in the Northern Illinois Annual Conference. She holds a Bachelor of Science degree, with a psychology major and a biology minor, from Wisconsin Lutheran College in Milwaukee.
"I am passionate about missions and helping people in need," Emily said. "I have experience working with youth and at-risk populations, as well as extensive mission work. When faced with stress or adversity, I have learned to use mindfulness, meditation and prayer, which have helped me to take care of myself better and, ultimately, become a better leader."
Emily's most recent job experience was with Rockford Workcamps. During the summer of 2019, she led out-of-town mission teams in the completion of various community projects in the Rockford area. This opportunity, she explained, offered "insight on the workings of nonprofits." As a teen and young adult, she participated in various mission journeys across the United States, where she learned construction, teamwork and interpersonal skills.
Interning at Christ United Methodist Church in 2018, Emily planned and led mission experiences and assisted with youth ministry and worship. Later that year, she interned at The Commons, a high-intensity, nine-week program that helps students gain entrepreneurial and networking skills.
Volunteering is also high on Emily's list of accomplishments. She has tutored at-risk children and youth at a nonprofit for homeless individuals and families and served in other ways.
Email Me