Autry, Emily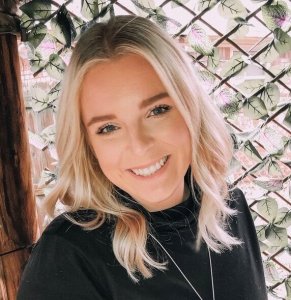 Serving At: Florida Annual Conference - Fill the Table Initiative
Home Country: United States
WAYS TO REACH ME:
This serves to notify you Global Mission Fellow in the US-2 Track, ended service July 26, 2021. 
Emily Autry is a Global Mission Fellow with the United Methodist General Board of Global Ministries, engaged in a two-year term of service. She was commissioned in August 2020.
The Global Mission Fellows program takes young adults ages 20-30 out of their home environments and places them in new contexts for mission experience and service. The program has a strong emphasis on faith and justice. Global Mission Fellows become active parts of their new local communities. They connect the church in mission across cultural and geographical boundaries. They grow in personal and social holiness and become strong young leaders working to build just communities in a peaceful world.
Emily is from Fort Smith, Arkansas. She is a member of First United Methodist Church, Fort Smith, in the Arkansas Annual Conference. She holds a Bachelor of Arts degree in Religion and Political Science from the University of the Ozarks, Clarksville, Arkansas.
An inquisitive young woman, Emily remembers asking tough questions about faith at an early age. "I have had deep valleys of doubt and even self-destruction, and I have had mountaintop experiences of clarification," she said. "My parents and my church family have always been positive influences and encouraging voices. I have seen God work in my life because the people around me have shown me Jesus' love, even when I didn't deserve it or understand it."
At age 17, Emily attended a weekend retreat that helped shape her future. "I heard others' experiences about times they were lost and how they found God. The best part of all, I grew close to Christian friends my own age for the first time. These friends are with me still to this day. This journey has only been possible because of God's grace in placing amazing people in my life who have also stayed faithful to God's calling in their life."
Emily would love "to see the church transformed into a multiethnic, mission-based community that is vibrant in every town and city across the United States," she said. "My call to mission comes first from my understanding of the gospel as a story that calls us to love our neighbor as we love ourselves".
"In order to serve our world, we must first start small and serve our neighbors. Our church must reflect the people outside of the walls of our churches. Through serving our neighbors, I see the transformative powers of the Holy Spirit at work," she says.
As a Global Mission Fellow, Emily hopes to help the church find ways to serve and transform both the church and the world. "If our churches are not reflecting the power of mission and the power of truly changing lives," she asserted, "we will not be able to grow and transform the world."
Email Me