Miller-Donor, Colleen R.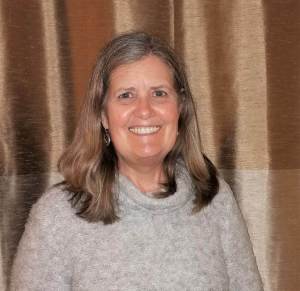 Serving At: All God's Children Ministries
Home Country: United States of America
WAYS TO REACH ME:
Colleen Miller-Donor is a United Methodist missionary with the General Board of Global Ministries serving as the program coordinator (Church and Community Worker) at All God's Children Ministries. She is based in West Springfield, Pennsylvania.
All God's Children Ministries equips congregations to create spaces of true belonging for individuals affected by disability, identifying gaps in services and striving to meet those needs. The agency is related to the Erie Meadville District of the Western Pennsylvania Annual Conference.
Those affected by disability encompass 20% or more of the general population and are disproportionately absent from faith communities. They are a marginalized group that has been overlooked and, sometimes, intentionally excluded. What originally started as a part of the mission and ministry of a small United Methodist congregation has grown into a freestanding 501(c)3. Currently, more than 40 United Methodist local churches are engaged with the ministry, supporting its programs, providing volunteers and assisting financially.
A lifelong United Methodist, Ms. Miller-Donor loves engaging in local ministries. Her background as an educator has allowed her to nurture her people skills, including working with parents of young students, teaching those who are differently abled, and teaching on a psychiatric ward in a local hospital. She hopes to see U.S. churches learn more about ministry opportunities in their own context and has experience in public speaking and fundraising.
Born in Union City, Pennsylvania, Ms. Miller-Donor earned a Bachelor of Science degree in education from Edinboro University in Pennsylvania (1997) and a Master of Education degree from Gannon University, Erie, Pennsylvania (2006).
Prior to her present assignment, Ms. Miller-Donor taught high school algebra and was a special education case manager at the Charter School of Excellence, Erie (2016-17); served as a long-term learning-support substitute, Penncrest School District (2017-18); and worked on the psychiatric ward, Learnwell Education at Millcreek Community Hospital (2019-20).
A member of Wattsburg United Methodist Church, Ms. Miller-Donor was commissioned as a United Methodist Church and Community Worker in May 2020. She is married to Jeffery Donor.
When Ms. Miller-Donor accepted Christ as an 8-year-old, she said, "I'll never forget that moment when I was crying, 'Lord, I'll go wherever you ask me to go, even Africa." Despite never hearing God's call to serve outside the United States, she said, "I have found great joy in serving him along all of my life's journeys."
After high school, she traveled for two years with The Agape Players, a Christian musical group that performed in churches and schools, including a three-week trip to Poland, which was still under Communist rule. She settled in northwest Pennsylvania, married and raised three children.  She was music director at her United Methodist church, organized Bible schools, and served on PTAs and local volunteer groups.
"When my children were all in school," Ms. Miller-Donor said, "I went back to college and earned a teacher's degree in elementary and special education. Many twists and turns have happened since then, including short-term mission trips to Jamaica, the Dominican Republic, South Africa and West Virginia.
"After working in education for almost 20 years," she added, "I felt the call to go into full-time service for my Lord." In 2019, the founder of All God's Children Ministries spoke at her church. "After communication [with AGCM] and feeling reassured that God could possibly use me, lots of prayer and soul searching, I came to the realization that I would like to follow my lifelong dream of serving God full time. I am truly excited for this next chapter in my life."
Email Me