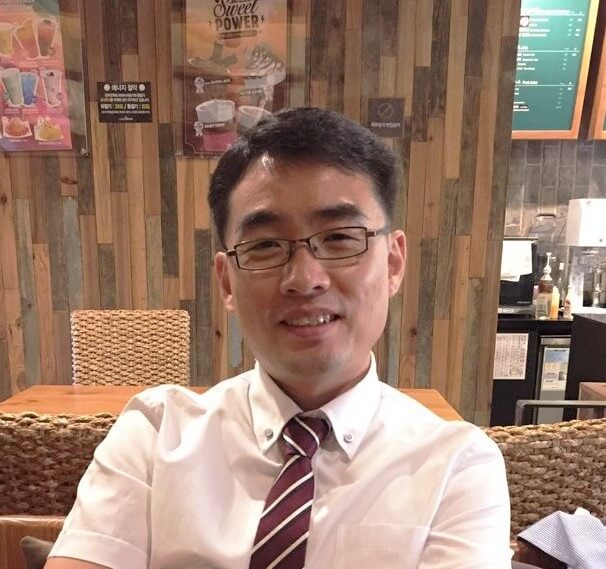 Serving At: Wesley Divinity School, Wesleyan University
Home Country: South Korea
WAYS TO REACH ME:
The Rev. Minkyu Lee is a United Methodist missionary with the General Board of Global Ministries serving as a professor of biblical studies at Wesley Divinity School, Wesleyan University. He is based in Cabanatuan, Philippines.
Rev. Lee has a deep love for theology and for sharing this passion. He has taught theology, hermeneutics, New Testament and Christian world view in South Korea and the Philippines. With experience in campus and youth ministries, he takes a pastoral approach to teaching and mentoring other clergy. He is highly invested in the efforts to see local pastors in the Philippines receive much-needed theological education for the growth and development of their churches.
"My ministerial situation is unique in working in multiple countries and cultures with different academic settings," Rev. Lee said. Although he never imagined becoming a missionary, he noted, "As I look back, I believe that God naturally led my way to the Philippines to continue my vocational journey and to fulfill my mission task as an ordained pastor and biblical scholar beyond my ethnic/cultural boundary."
 Rev. Lee believes that God calls and sends all Christians into the world to share the gospel. "As we participate in God's mission," he said, "our primary task must be the work of making disciples of Jesus Christ for the transformation of the world. Although I am still wrestling with my sense of security and wondering about my ability to fulfill the task, I believe God calls and invites me to participate in God's mission, and I believe God will fulfill his/her mission and lead me to accomplish my task in my life."
 Born in Incheon, South Korea, Rev. Lee earned a Bachelor of Arts degree in theology (2000) and a Master of Arts in New Testament studies (2002) from Hyupsung University, Hwaseong, Gyeonggi, South Korea; Master of Divinity, Emory University, Atlanta, Georgia (2006); and Ph.D. in New Testament studies, Chicago Theological Seminary, Chicago, Illinois (2013).
Prior to his present assignment, Rev. Lee served as youth pastor, Hyde Park Korean United Methodist Church, Chicago (2008-13); associate pastor, Baguio City First United Methodist Church, Baguio City, Philippines (2013-14); and lecturer (adjunct professor) at several schools in South Korea: Hyupsung University (2014-20), Mokwon University, Daejeon (2016-20), Keimyung University, Daegu (2017-20), Yonsei University, Incheon (2015) and Pai Chai University, Daejeon (2016).
Rev. Lee is an ordained elder in the Northwest Philippines Annual Conference. He and his wife, Donghyun Koo, are the parents of three children: Yehna, Naeun and Eunyu.
"Knowing the importance of theological education and biblical studies for church ministry and mission," Rev. Lee said, "I strongly feel that God is fulling his mission in my ministry, and I am participating in it with my vocational vision and gifts. My prayer is that as I continue my vocational journey in the
Philippines, God's hand gives me strength to accomplish my task for theological education and to share lots of treasures in the Bible with many people."