Campomanes Ramirez, Edwin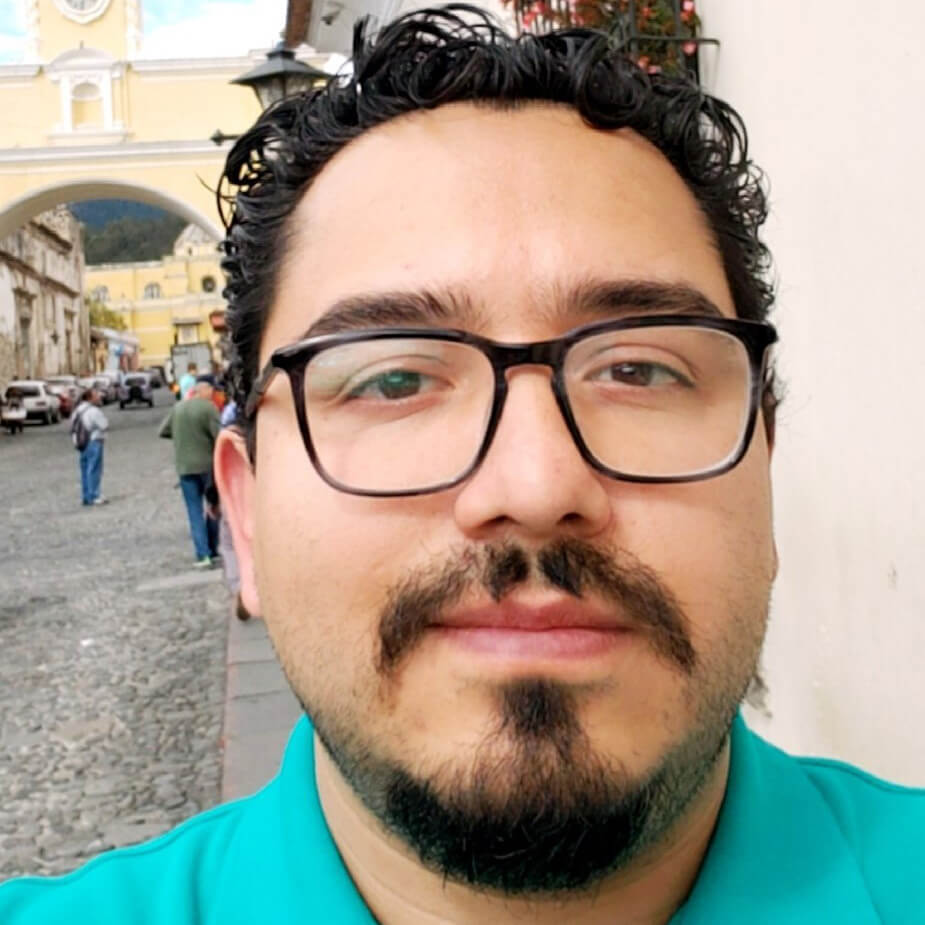 Serving At: National Evangelical Primitive Methodist Church of Guatemala
Home Country: Mexico
WAYS TO REACH ME:
Edwin Campomanes Ramirez is a United Methodist missionary with the General Board of Global Ministries serving as the assistant to the president for institutional development at the National Evangelical Primitive Methodist Church of Guatemala. He is based in Quetzaltenango.
Mr. Campomanes Ramirez's program focuses on congregational development. Gifted in business management and financial consulting, he appreciates the opportunity to be a team player and learn from others. He has worked with short-term teams and local churches in Central America and is excited about the opportunity to blend his professional skills with his love for serving the church and being a part of God's mission. The National Church, an indigenous body, needs missionary support in developing policies and processes for administrating its finances, ensuring accountability and improving stewardship practices. His placement coincides with the National Church's fundraising campaign, aiming to collect one Quetzal monthly from each member. (One Quetzal equals 13 cents in the U.S.)
The National Church has approximately 12,000 members, 113 congregations and 70 organized groups for youth and women. Most church members live in poverty, struggling to survive as merchants in public markets, fabric weavers and small-scale farmers. Worship services and meetings are predominantly conducted in the Quiche language. The church continues to grow in numbers and in witness in Guatemala and beyond. In the early 1980s, it established formal relations with Global Ministries.
In Guatemala, church development happens naturally. When a congregation grows, some of the members who travel long distances to attend worship services often establish a small group closer to home, and it becomes a new congregation. Land is typically donated by a member or purchased by the community, and members build the church using local resources. Frequently, given the economic situation of church members, the National Church is asked to furnish or raise support to purchase roofing materials, windows, doors and bathroom fixtures.
As a teen, Mr. Campomanes Ramirez strayed from the Christianity of his childhood. But now, he said, "I'm more disciplined in terms of my relationship with God. I have been more consistent in going to church and practicing fellowship among brothers and sisters in Christ." Daily prayer and Bible study strengthen his faith.
His call to mission was stirred when he began volunteering as an interpreter for a mission group that visits his hometown twice a year. "By doing so," he noted, "I experienced many good things. I found beauty in meeting new people who selflessly want to share the love of God. Most of the time, we know the statistics about things like malnutrition, but it's not until you put names and faces next to those numbers that you truly understand how deep the problem is.
"That first mission trip truly changed my life," Mr. Campomanes Ramirez added. He was ready for more, so decided to have a conversation with God about it. "Finally," he said, "I felt that God was calling me to do this and that this was the right thing to do for me and my passion."
Born in Mexico, Mr. Campomanes Ramirez studied business management at Meritorious Autonomous University of Puebla, Mexico. Prior to his present assignment, he was employed as a cashier (2010-12) and a personal banking officer with Scotiabank Mexico (2012-16).
He is a member of Calvary La Esperanza (Calvary of Hope), a nondenominational church in Quetzaltenango, Guatemala.