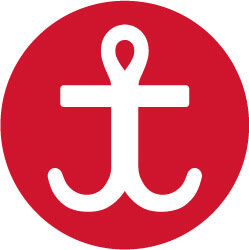 Serving At: Southeast Asia Mission Initiative
Home Country: South Korea/USA
WAYS TO REACH ME:
The Rev. J. Park is a United Methodist missionary with the General Board of Global Ministries serving as the country director of the Southeast Asia Mission Initiative. He is based in Ho Chi Minh City.
Rev. Park felt a call to ministry early in his life and has served faithfully as a pastor for 20 years, including starting multiple church plants. One important element of pastoral work for him is the cultivation of genuine community. He pursues this by prioritizing the development of small-group ministry in the church and the community. He has served on short-term trips and appreciates the opportunity to learn from the church in a new context. He has discovered how to find balance in accomplishing the ongoing work of ministry while honoring the people who are part of the process.
Despite sociopolitical challenges, Methodist theology has been well received in Southeast Asia. Since Global Ministries missionaries were first deployed there in 2002, the United Methodist Mission has thrived. Development of new faith communities through the Southeast Asia Mission Initiative has been concentrated in central and southern Southeast Asia. Since the formation of the new government in 2011, Christian activities, especially those involving foreign entities, have encountered some restrictions.
One unique feature of United Methodist work in Southeast Asia is the local leadership. Most local pastors serving churches in Southeast Asia are young and highly educated. Many hold bachelor ´s degrees, and some have master's degrees. Because of the Mission's desire to focus on congregational development, Rev. Park plays a critical role.
Born in Seoul, South Korea, Rev. Park said, "I was born into a very spiritual family that was very committed to Jesus and his church. From my earliest memories, worship, prayer, Scripture, church attendance and service to others were a regular part. I was taught well by my parents and the church to be religious, moral and service-oriented, which I embraced, but I greatly struggled with personal sin, and there was no relationship with Jesus outside of church activity."
As a college student, he struggled with his faith. "I didn't even realize this was a spiritual crisis," Rev. Park said, "until a series of events led me to attend a summer youth camp where the Holy Spirit spoke into my life and revealed my need to repent and follow Jesus. My eyes were opened to the grace of God. … Shortly after, I received a call into ministry that has offered me the joy of living for my purpose and the opportunity to see, over and over again, God's faithfulness. I love living with Jesus, for Jesus, and to invite others into a life-changing relationship with him."
Rev. Park earned a Bachelor of Arts degree in social ecology from the University of California, Irvine (1992) and a Master of Divinity degree from Fuller Theological Seminary, Pasadena, California (1998). Ordained in 2004, he is an elder in the California-Pacific Annual Conference. He and his wife, T. Park, are the parents of two children.
Prior to his present assignment, Rev. Park served as associate pastor of Wilshire United Methodist Church, Los Angeles, California (2001-08); Emmaus UMC, Richmond, VA (2008-12); and Korean UMC, San Diego, California (2012-20).
"Ever since I understood that Jesus called me into discipleship during my college years," Rev. Park said, "I came to appreciate the spiritual heritage I was born into. We have many pastors and missionaries in my extended family, including my parents who were global missionaries with Global Ministries. It all started with my great-grandparents and Methodist missionaries from the U.S. that brought the gospel to Korea. In light of how God blessed my family through these missionaries, I also wanted to be used by God to help others hear the gospel and enter into a relationship with Jesus." He participated in his first cross-cultural mission in Mexico after his conversion, and after college, he went to Russia as a mission year before entering seminary.
Although he wanted to become an international missionary immediately after seminary, he said, "God had other plans and called me to serve the second-generation Korean American community in the U.S.
"After serving four appointments and reaching the halfway mark of my ministerial career," Rev. Park continued, "God impressed upon my wife and me that it was now our turn to go into all the nations. With much anticipation, we applied to Global Ministries and were ecstatic when we were accepted as missionaries. We are humbled and … pray we can have the kind of impact that the first Methodist missionaries to Korea had on my family."