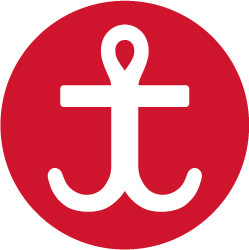 Serving At: United Methodist Mission in Southeast Asia
Home Country: South Korea/USA
WAYS TO REACH ME:
T. Park is a United Methodist missionary with the General Board of Global Ministries serving as the Christian education coordinator for the United Methodist Mission in Southeast Asia.
Ms. Park has felt called to minister to children from her earliest memories, and for the past 10 years, she has served as a children's pastor. She cares deeply for the next generation and, in particular, that they are well educated and have valuable ways to contribute to the growth of their faith. Her calling is to nurture disciples for Christ, both children and their families, and she counts it a privilege to find resources that will bless families, churches and communities. She brings a collaborative leadership style with a desire to learn from those around her, especially in a new context.
Despite sociopolitical challenges, Methodist theology has been well received in Southeast Asia. Since Global Ministries missionaries were first deployed there in 2002, the United Methodist Mission has thrived. The development of new faith communities through the Southeast Asia Mission Initiative has been concentrated in central and southern Southeast Asia. Initially, the Southeast Asiaese government was open to religious/Christian activities. However, since the formation of the new government in 2011, Christian activities, especially those involving foreign entities, have encountered more restrictions.
One unique feature of United Methodist work in Southeast Asia is the local leadership. Most local pastors serving churches in Southeast Asia are young and highly educated. Many hold bachelor's degrees, and some have master's degrees. Because of the Mission's desire to focus on Christian education for younger people, Ms. Park plays a critical role.
In 1990, she "realized God's call to be a disciple of Christ … and began a new journey of serving God with all my heart, mind and soul." She married the J.J. Park, a United Methodist elder. They are the parents of two children. "In 2009," she recalled, "I received my own calling into ministry and have been pursuing ordination in The United Methodist Church as a certified candidate (as a deacon).
"My faith throughout the years has steadily grown as I discover God's leading and follow God's prompting at every chapter of life," she continued.
Ms. Park earned a Bachelor of Arts degree in education from the University of California at Riverside (1995) and a Master of Theology and Ministry degree from Fuller Theological Seminary, Pasadena, California (2015).
Prior to her present assignment, Ms. Park was an elementary teacher with the Garden Grove Unified School District in California (1996-98); directed children's ministries at Emmaus United Methodist Church, Richmond, Virginia (2009-12); and served as children's pastor at Korean UMC of San Diego, California (2012-19). Most recently, she worked at the Homeless/Low-Income family ministry in downtown San Diego, mentoring young students with a goal of improving their academic performance.
"I've had many opportunities to go abroad for short-term periods," she noted, "but throughout my spiritual journey, I have been waiting for a chance for longer term. Every transitional circumstance of our moves from one church to another has always been preceded with a question, 'Is it now, God?' and God's answer has always been 'Not now.'"
When she was encouraged recently to apply for long-term missionary service, Ms. Park had just begun implementing a next-generational ministry within her local church and, she said, "had only scratched the surface of such a ministry within the Korean-American, duo-cultural, churches." She and her clergy spouse were not considering a transitional move.
However, she explained, "God's prompting was unavoidable as a dear friend sent an email with impeccable timing and thus began this process. Although it seemed unlikely that we would explore such a change now, I was reminded of God's interjection of his will into my life some 30 years ago, and so I am to be faithful to his timing and explore God's interjection for international missions at this time."
Interestingly, Ms. Park's in-laws were missionaries with Global Ministries. Ms. Park is a member of the Abundant Life Community of the San Diego Korean United Methodist Church. The church is related to the California-Pacific Annual Conference.