Phiri, Layner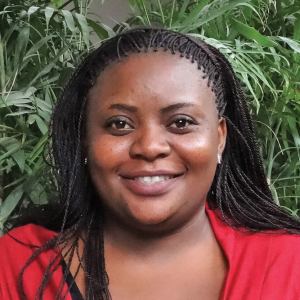 Serving At: Bishop Judith Craig Orphanage Home
Home Country: Zambia
WAYS TO REACH ME:
This missionary has completed service. The Advance number will remain active until December 31, 2021.
Layner Phiri is a Global Mission Fellow with the United Methodist General Board of Global Ministries, engaged in a two-year term of service. She was commissioned on July 28, 2019.
The Global Mission Fellows program takes young adults ages 20-30 out of their home environments and places them in new contexts for mission experience and service. The program has a strong emphasis on faith and justice. Global Mission Fellows become active parts of their new local communities. They connect the church in mission across cultural and geographical boundaries. They grow in personal and social holiness and become strong young leaders working to build just communities in a peaceful world.
Layner is from Kitwe, the second-largest city in Zambia. She is a member of the Living Word United Methodist Church and active in Young for Christ a United Methodist ministry, both in the Zambia Annual Conference. Layner holds a primary teaching diploma from the Nkana Academy College of Education, Kitwe, and has worked as a care provider and in customer service.
"My faith journey," Layner said, "has been a great one because the Lord has been with me all time, in times of great need and in the best times of my life. I have learned to trust God with everything I do because I have faith that he will keep leading me and protecting me wherever I go and whatever I do. I just have to trust him. My whole life is a great testimony because of the love of God, which he shows me every day. My call to mission is driven by the love of Christ, who has called us to love one another." Layner recognizes a responsibility to share the gospel and to help the less-privileged to develop skills that can enrich their lives.
Email Me