Maijamaa, Lily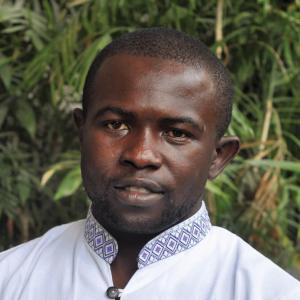 Serving At: West Africa Initiative of Liberia
Home Country: Nigeria
WAYS TO REACH ME:
This missionary has ended service. The Advance number will be active until December 31, 2021.
Lily Maijama'a is a Global Mission Fellow with the United Methodist General Board of Global Ministries, engaged in a two-year term of service. He was commissioned on July 28, 2019.
The Global Mission Fellows program takes young adults ages 20-30 out of their home environments and places them in new contexts for mission experience and service. The program has a strong emphasis on faith and justice. Global Mission Fellows become active parts of their new local communities. They connect the church in mission across cultural and geographical boundaries. They grow in personal and social holiness and become strong young leaders working to build just communities in a peaceful world.
Lily is from Billiri, Gombe, Nigeria. His United Methodist congregation is part of the Billiri Charge, Gombe District, Northern Nigeria Annual Conference. He holds a diploma certificate in graphic design and internet from the Millennium Computer Training Centre, a diploma in computer studies from the Rhema Redemption Institute and a certificate in leadership development from the International Leadership Institute. He has worked for the youth and young adult ministry of the Northern Nigeria Conference and as a project coordinator.
As a young man, Lily did not have a personal relationship with Jesus Christ. A friend guided him to know that in Christ alone, he would find eternal life. "I began to experience the joy of salvation that makes a man happy, even in the midst of atrocities," he said. "I continued to grow in discipleship. I discovered a concern in the body of Christ and around my communities. I sensed God calling me to do something. God began to place a demand for soul-winning in my heart and prompted me to tell others about the love of Christ and my new life experience. Soul-winning has been my ever-joyful experience since then. I am now working with the young people's ministry in the discipleship unit."
Email Me