Fan, Chen-Iue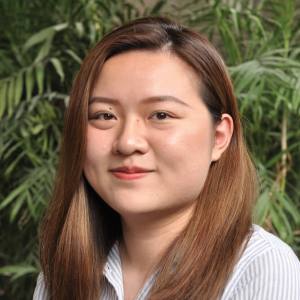 Serving At: Mary Jo Phillips Methodist Daycare Center of Asunción
Home Country: Taiwan, Republic of China (POC)
WAYS TO REACH ME:
Chan-iue Fan is a Global Mission Fellow with the United Methodist General Board of Global Ministries, engaged in a two-year term of service. She was commissioned on July 28, 2019.
The Global Mission Fellows program takes young adults ages 20-30 out of their home environments and places them in new contexts for mission experience and service. The program has a strong emphasis on faith and justice. Global Mission Fellows become active parts of their new local communities. They connect the church in mission across cultural and geographical boundaries. They grow in personal and social holiness and become strong young leaders working to build just communities in a peaceful world.
Chen-iue is from Taipei, Taiwan. She is a member of Da Zhi Methodist Church in the Republic of China. She holds a Bachelor of Arts degree in philosophy from Fu Jen Catholic University in New Taipei City. She has worked as a bookstore cashier, in a music studio and as an assistant to a children's English-lesson coordinator for the British Council in Taiwan.
"I was born into a family in which both of my parents are clergy," Chen-iue said. "They are the pastor and preacher in the church. Maybe, people think that the kids like us must be the most religious ones among the church. But, actually, I consider that we are the ones who need to work harder to be close to God and religion. I haven't experienced God that deeply because I haven't faced really big troubles in my life. I think it's one of God's mercies that he has given me a really peaceful life, compared to the friends around me." She continues to pray about and discern God's call for her life.
Email Me