Lee, Ho Yan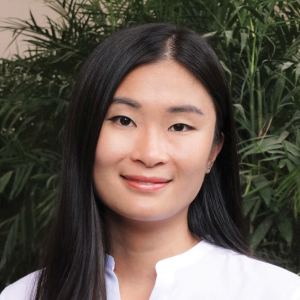 Serving At: Centre for Peace and Conflict Studies (CPCS)
Home Country: East Asia
WAYS TO REACH ME:
This missionary has ended service. The Advance number will be active until December 31, 2021.
Ho Yan Lee is a Global Mission Fellow with the United Methodist General Board of Global Ministries, engaged in a two-year term of service. She was commissioned on July 28, 2019.
The Global Mission Fellows program takes young adults ages 20-30 out of their home environments and places them in new contexts for mission experience and service. The program has a strong emphasis on faith and justice. Global Mission Fellows become active parts of their new local communities. They connect the church in mission across cultural and geographical boundaries. They grow in personal and social holiness and become strong young leaders working to build just communities in a peaceful world.
Ho Yan is from Hong Kong. She is a member and a former deacon of the Hong Kong Evangelical Church, a Wesleyan congregation. She holds a Bachelor of Social Sciences degree in politics and public administration from the University of Hong Kong. Her area of concentration was international politics. She worked for a local Christian nongovernmental organization for three years and a media company for two years.
Enrolling in a Christian school as a seventh-grader, Ho Yan first heard about Christianity. Teachers and classmates shared their stories, but Ho Yan wasn't ready to commit her life to God. Experiencing difficulties two years later, she prayed to God. "To my surprise," she noted, "I felt great peace in my heart." Ho Yan began attending church. At school, she became the head of the student Christian fellowship. "I first sensed God's call during a mission conference," Ho Yan recalled. A few years later, she took three months off from work to participate in mission trips to China and Cambodia. "God was preparing my heart and mind to respond to injustice," Ho Yan said. "In the future, I hope to be a part of a Christian ministry, nongovernmental organization or social enterprise that connects resources to empower marginalized communities to thrive."
Email Me