Louis, Mervin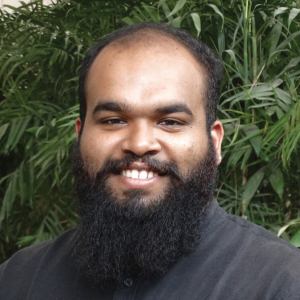 Serving At: National Council of Churches in Philippines
Home Country: India
WAYS TO REACH ME:
Mervin Louis is a Global Mission Fellow with the United Methodist General Board of Global Ministries, engaged in a two-year term of service. He was commissioned on July 28, 2019.
The Global Mission Fellows program takes young adults ages 20-30 out of their home environments and places them in new contexts for mission experience and service. The program has a strong emphasis on faith and justice. Global Mission Fellows become active parts of their new local communities. They connect the church in mission across cultural and geographical boundaries. They grow in personal and social holiness and become strong young leaders working to build just communities in a peaceful world.
Mervin was born in Kozhikode, a coastal city in the south Indian state of Kerala. A layman in a Pentecostal church, he holds a Bachelor of Science degree in nursing from Rajiv Gandhi University of Health Sciences, Bangalore, India. He has worked as a medical claims auditor for Phoenix Claim Solutions and as a registered nurse at Ullal General Hospital.
"Born in a Catholic family," Mervin recalled, "I wasn't much aware of what it actually meant to be a true Christian or experience Jesus." A friend introduced him to God's word and salvation through Jesus. "That day made me forever changed," he said, "and I grew more in the faith and according to the Scriptures." Involved in youth ministry for several years, Mervin said he has witnessed and experienced God's love and has seen the changes in people's lives. "I understand the pressure and things … because I've been through the same," he added.
Email Me