Som-At, Chirabhon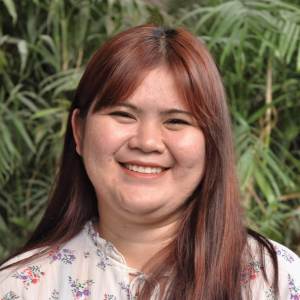 Serving At: Osan Migrants Workers' Center
Home Country: Thailand
WAYS TO REACH ME:
This missionary has completed service. The Advance number will remain active until December 31, 2021.
Chirabhon Som-At is a Global Mission Fellow with the United Methodist General Board of Global Ministries, engaged in a two-year term of service. She was commissioned on July 28, 2019.
The Global Mission Fellows program takes young adults ages 20-30 out of their home environments and places them in new contexts for mission experience and service. The program has a strong emphasis on faith and justice. Global Mission Fellows become active parts of their new local communities. They connect the church in mission across cultural and geographical boundaries. They grow in personal and social holiness and become strong young leaders working to build just communities in a peaceful world.
Chirabhon is from Banrai, Uthaihani, Thailand. A deacon, she is currently a member of a Protestant church in Banrai. In 2016, Chirabhon received a Bachelor of Arts degree in sociology and anthropology from Ramkhamhaeng University in Bangkok. As a Global Mission Fellow, she will work with migrant workers in Osan, Korea. She encourages her supporters to join her in prayer, contribute financially to her Advance and share her story.
Born into a Buddhist family, Chirabhon was introduced to Christianity at age 15. She began studying Scripture, praying and learning about God, Jesus and the Holy Spirit. Accepting Jesus Christ as her personal Savior 10 years ago, Chirabhon said, "I go to church every Sunday and see how great is our God, how much he loves me." After graduation from the university, she decided to study in a Bible school to prepare to serve God. Praying for an opportunity to learn more about ministering to others, Chirabhon heard about Global Mission Fellows. "I want to open my world," she said. "I can tell you … one thing surely to my heart is God's grace. I keep seeking his will (for) my life in this program."
Email Me