Wang, Yu-Rong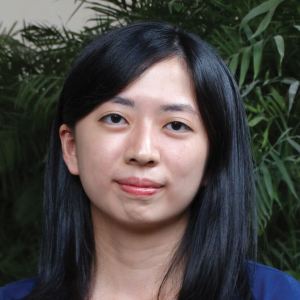 Serving At: Asian Rural Institute
Home Country: Taiwan, POC
WAYS TO REACH ME:
Yu-Rong Wang is a Global Mission Fellow with the United Methodist General Board of Global Ministries, engaged in a two-year term of service. She was commissioned on July 28, 2019.
The Global Mission Fellows program takes young adults ages 20-30 out of their home environments and places them in new contexts for mission experience and service. The program has a strong emphasis on faith and justice. Global Mission Fellows become active parts of their new local communities. They connect the church in mission across cultural and geographical boundaries. They grow in personal and social holiness and become strong young leaders working to build just communities in a peaceful world.
Yu-Rong is from Taiwan, POC. She is a member of Da-Zhu Methodist Church in Taipei, Taiwan POC. She holds a Bachelor of Science degree in animal science and biotechnology from Tunghai University. She has worked for the Intertek Testing Service Company.
"God chose me when I was little," Yu-Rong said. "My mother took me to church and taught me about the Bible. God also brought me to a Christian university and joint student fellowship, which made me grow in my spiritual life." As a student, Yu-Rong sometimes struggled with her beliefs, but as she prayed and read the Bible, God spoke to her and enriched her faith. As president of the university student fellowship, Yu-Rong felt called especially to mission in New Zealand. "I was curious but also terrified," she said. "After confirming the call to mission, I kept searching for God's next step for me." She is eager to discover what God has in store for her life, whether the next stop is New Zealand or somewhere else.
Email Me