Lee, Hyein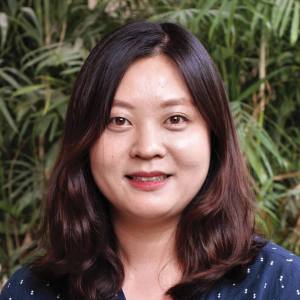 Serving At: Susanna Wesley House
Home Country: South Korea
WAYS TO REACH ME:
This missionary has completed service. The Advance number will remain active until December 31, 2021.
Hyein Lee is a Global Mission Fellow with the United Methodist General Board of Global Ministries, engaged in a two-year term of service. She was commissioned on July 28, 2019.
The Global Mission Fellows program takes young adults ages 20-30 out of their home environments and places them in new contexts for mission experience and service. The program has a strong emphasis on faith and justice. Global Mission Fellows become active parts of their new local communities. They connect the church in mission across cultural and geographical boundaries. They grow in personal and social holiness and become strong young leaders working to build just communities in a peaceful world.
Based in Cambodia, Hyein will serve as the activity coordinator at Susanna Wesley House.
A deaconess, Hyein is from South Korea. She is a member of the Won-dang Methodist Church in South Korea. She holds a Master of Divinity degree from the Graduate School of the Methodist Theological University in Seoul, South Korea; a bachelor's degree in youth counseling from the Cyber University of Korea, Seoul; and a bachelor's degree in social welfare from Gangdong College. She has worked as an evangelist for Hannamdong and Joyful Methodist churches and as a counselor.
Born into a Christian family, Hyein was active in her church. Yet, she sometimes questioned her faith. Attending a praise and worship event as a youth, Hyein realized, for the first time, "that there are people who pray for the nations of the world and devote themselves to the nations. I thought it was a great job, a practice of true faith," she said. But when she graduated from the university, Hyeinstruggled with her life choices. "I wanted to do something more meaningful," she noted. "I remembered the mission work I had in my heart. I was able to identify the heat in my mind when I was thinking about mission work and experienced many short-term missions. I also confirmed that I was called to mission ministry through a Korean mission-training course." Her prayer is to follow 2 Timothy 1:13-14, NRSV, which reads, "Hold to the standard of sound teaching that you have heard from me, in the faith and love that are in Christ Jesus. Guard the good treasure entrusted to you, with the help of the Holy Spirit living in us."
Email Me