Chicaiza Iza, Ligia R.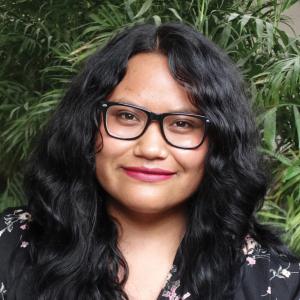 Serving At: Argentinian Commission for Refugees and Migrants
Home Country: Ecuador
WAYS TO REACH ME:
Ligia Raquel Chicaiza Iza is a Global Mission Fellow with the United Methodist General Board of Global Ministries, engaged in a two-year term of service. She was commissioned on July 28, 2019.
The Global Mission Fellows program takes young adults ages 20-30 out of their home environments and places them in new contexts for mission experience and service. The program has a strong emphasis on faith and justice. Global Mission Fellows become active parts of their new local communities. They connect the church in mission across cultural and geographical boundaries. They grow in personal and social holiness and become strong young leaders working to build just communities in a peaceful world.
Based in Argentina, Ligia will serve at the Argentinian Commission for Refugees and Migrants.
Ligia lives in Machachi, Pichincha, Ecuador. She is a member of Rios de Agua Viva Church in Latacunga, Cotopaxi, Ecuador. The congregation is a part of the Evangelical United Methodist Church of Ecuador. She holds a bachelor's degree in biological specialization sciences, as well as an environmental engineering degree. She has worked in agriculture and reforestation. She currently teaches Christian values formation classes.
"I had the privilege of being born into a Christian home," Ligia said. "I was taught the love of God." From her parents, she learned to trust in God when facing adversity. "God has a purpose for each of the people who decide to believe him and to follow his commands. We must be attentive to God's call. He is the only one who can really transform lives. I feel that God is calling me to do his mission. I want to share the love of God with people who do not yet know. It is part of our faith, as Jesus said in Matthew 28:19-20a, NIV: 'Therefore go and make disciples of all nations, baptizing them …, and teaching them to obey everything I have commanded you.'"
Email Me