Yohannam Vincent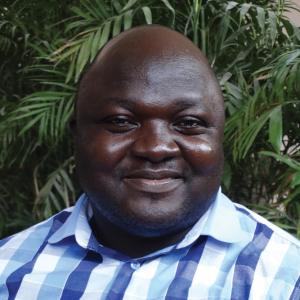 Serving At: Ganta United Methodist Mission Station
Home Country: Nigeria
WAYS TO REACH ME:
This missionary has ended service. The Advance number will be active until December 31, 2021.
Vincent Yohanna is a Global Mission Fellow with the United Methodist General Board of Global Ministries, engaged in a two-year term of service. He was commissioned on July 28, 2019.
The Global Mission Fellows program takes young adults ages 20-30 out of their home environments and places them in new contexts for mission experience and service. The program has a strong emphasis on faith and justice. Global Mission Fellows become active parts of their new local communities. They connect the church in mission across cultural and geographical boundaries. They grow in personal and social holiness and become strong young leaders working to build just communities in a peaceful world.
Vincent was born in Zing, Nigeria, and now lives in Jalingo, Taraba State, Nigeria. A member of McBride United Methodist Church, Jalingo, he served as finance secretary and Bible study secretary of the youth ministry in the Southern Nigeria Annual Conference. He holds a bachelor's degree in medical laboratory sciences from Africa University, Zimbabwe. He has worked as a medical laboratory science intern, a class representative at Africa University and community president of the West African Student Association.
"My faith journey," Vincent said, "started when I was young. I was part of the Bible recitation of my local church and actively participated in all activities. I was part of the youth ministry of the Nigeria Episcopal Area. I have seen God dealing with me in ways I can't comprehend. He has been my provider, my sustainer and my present help in time of need. Without God, I am nothing. As I continue to grow in faith, I look for ways to be of service to humanity. I was greatly inspired by missionaries coming to my rural home. I look for ways to be of service to everyone I encounter in life – to be light and an ambassador of Jesus Christ for the transformation of the world."
Email Me