Arango, Monica A. Arango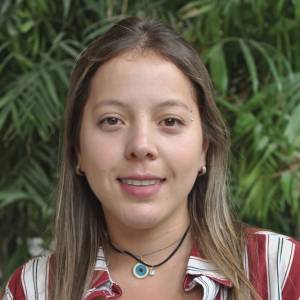 Serving At: Projeto Meninos e Meninas de Rua (Street Boys and Girls Project) | San Bernardo do Campo
Home Country: Colombia
WAYS TO REACH ME:
This missionary has completed service. The Advance number will remain active until December 31, 2021.
Monica Andrea Arango Arango is a Global Mission Fellow with the United Methodist General Board of Global Ministries, engaged in a two-year term of service. She was commissioned on July 28, 2019.
The Global Mission Fellows program takes young adults ages 20-30 out of their home environments and places them in new contexts for mission experience and service. The program has a strong emphasis on faith and justice. Global Mission Fellows become active parts of their new local communities. They connect the church in mission across cultural and geographical boundaries. They grow in personal and social holiness and become strong young leaders working to build just communities in a peaceful world.
Monica is from Manizales, Caldas (Colombia). She attends two churches frequently – Our Lady of Sorrows and Church of the Holy Trinity. She holds a magister in literature from Technological University of Pereira, in Pereira, Risaralda (Colombia), as well as an undergraduate degree in social communication and journalism from the University of Manizales. She has worked as a journalism professor, an executive assistant for graduates in design and a journalist with El Tiempo newspaper.
Growing up, Monica learned to love God and to manifest love through her actions. "In my adolescence," she said, "seeing bullying at school, I began to think that you can demonstrate love with tolerance and respect. As a journalist, I saw an opportunity to share with people, telling their stories and being a change tool. During different times of my life, I've been working with communities and helping with social projects. That's the way you can confront your faith, beliefs and doubts. My call to mission began when I started to study journalism. I realized that there is too much injustice and inequality in the world. I believe that you don't have to become a minister to help; you just need to be aware of what is happening in your community, your neighborhood or your family."
Email Me