Jobim, Amanda Alexandre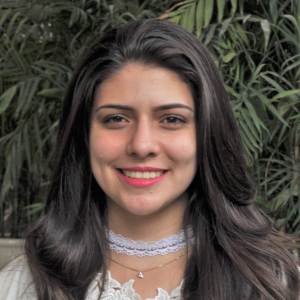 Serving At: United Methodist Mission in Honduras
Home Country: Brazil
WAYS TO REACH ME:
Amanda Alexandre Jobim is a Global Mission Fellow with the United Methodist General Board of Global Ministries, engaged in a two-year term of service. She was commissioned on July 28, 2019.
The Global Mission Fellows program takes young adults ages 20-30 out of their home environments and places them in new contexts for mission experience and service. The program has a strong emphasis on faith and justice. Global Mission Fellows become active parts of their new local communities. They connect the church in mission across cultural and geographical boundaries. They grow in personal and social holiness and become strong young leaders working to build just communities in a peaceful world.
Amanda is from Rio Novo, Minas Gerais, Brazil. She is currently a member of the Methodist church in Rio Novo, Minas Gerais. In 2018, she received a degree in production engineering from Salgado de Oliveira University, Juiz de Fora. She has worked as an intern, in sales and as a secretary.
When she was 6 years old, Amanda recalled, "I went to church with my father. At the age of 9, I made the decision to be baptized. At the age of 16, I received my call for missions, joined IMFORM and did two years of mission and evangelism. I flourished under the district superintendent of juveniles and I exercised my ministerial gifts within the communications ministry at my local church." "I remained engaged in missionary projects to this day, waiting for God's time for commissioning.""
Email Me