Ishler, Dmytro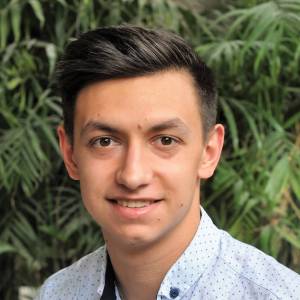 Serving At: Adziwa CBO Orphans Care
Home Country: Ukraine
WAYS TO REACH ME:
Dmytro Ishler is a Global Mission Fellow with the United Methodist General Board of Global Ministries, engaged in a two-year term of service. He was commissioned on July 28, 2019.
The Global Mission Fellows program takes young adults ages 20-30 out of their home environments and places them in new contexts for mission experience and service. The program has a strong emphasis on faith and justice. Global Mission Fellows become active parts of their new local communities. They connect the church in mission across cultural and geographical boundaries. They grow in personal and social holiness and become strong young leaders working to build just communities in a peaceful world.
Dmytro is a member of St. John's United Methodist Church, L'viv, Ukraine. He holds a master diploma in journalism from L'viv Polytechnic National University. He has worked as a journalist, cameraman and video editor.
"I was going in dark," Dmytro recalled, "but God gave me light, and I choose light." His faith journey began when he met Michael, an American, who invited Dmytro to the English club at church. "God started good work with me," Dmytro said. "After a few years, I repented and decided to devote my life to God. I had hard moments in my life, moments of uncertainty. From the moment I decided to go to the mission, the process was very difficult. I was ready to refuse a few times, but God is preparing my heart."
Email Me