Pundo, Violet T.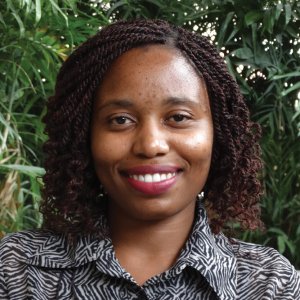 Serving At: Methodist Foundation for Social and Cultural Action
Home Country: Zimbabwe
WAYS TO REACH ME:
Violet Tatenda Pundo is a Global Mission Fellow with the United Methodist General Board of Global Ministries, engaged in a two-year term of service. She was commissioned on July 28, 2019.
The Global Mission Fellows program takes young adults ages 20-30 out of their home environments and places them in new contexts for mission experience and service. The program has a strong emphasis on faith and justice. Global Mission Fellows become active parts of their new local communities. They connect the church in mission across cultural and geographical boundaries. They grow in personal and social holiness and become strong young leaders working to build just communities in a peaceful world.
Born in Mutare, Zimbabwe, Violet, a United Methodist laywoman, now lives in Harare, Zimbabwe. She is a member of the United Methodist congregation, Mabelreign Circuit, Harare. The church is part of the Zimbabwe West Annual Conference. Violet holds an executive diploma in business leadership from the Zimbabwe Institute of Management, as well as a bachelor's degree in business studies and management from Africa University. She has worked as a client services clerk for a life insurance company, a bank contact center agent and a supermarket cashier.
"Growing up," Violet recalled, "I always wondered [about] my purpose in this life." Eventually, she "realized that it is every believer's calling to serve others, share the gospel and glorify God just as Christ did," she said. "I feel that my life experiences, skills gained and personal encounters with God's love may help to bring more souls to Christ. Life has been likened by several authors to a long road, difficult to predict, with detours, potholes, sharp curves, straight ways and steep hills. Without God's presence, we would never make it to our destination. God will always be my guide through easy or difficult times. I view each day as a new opportunity to pray, study God's word, reflect on it and grow my relationship with him."
Email Me