Ndayikunda, Anaclet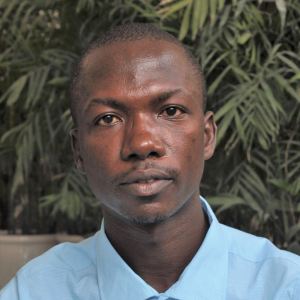 Serving At: inas Gerais, Methodist Foundation for Social and Cultural Action, Sao Gabriel, Belo Horizonte
Home Country: Burundi
WAYS TO REACH ME:
Anaclet Ndayikunda is a Global Mission Fellow with the United Methodist General Board of Global Ministries, engaged in a two-year term of service. He was commissioned on July 28, 2019.
The Global Mission Fellows program takes young adults ages 20-30 out of their home environments and places them in new contexts for mission experience and service. The program has a strong emphasis on faith and justice. Global Mission Fellows become active parts of their new local communities. They connect the church in mission across cultural and geographical boundaries. They grow in personal and social holiness and become strong young leaders working to build just communities in a peaceful world.
Based in Sao Gabriel, Belo Horizonte, Anaclet will work with Minas Gerais, Methodist Foundation for Social and Cultural Action.
Anaclet is from Bujumbura, Burundi. He is a member of the United Methodist church in Kamenge Parish, Burundi Annual Conference. He holds a Bachelor of Arts degree in English language and literature, business communication track, University of Burundi. He also has a teaching diploma from Saint Thomas d'Aquin Lycee of Rutovu, Burundi. Anaclet has worked for the General Board of Global Ministries as a translator and interpreter. He currently handles customer care service for Vietel Burundi, a Vietnamese telecommunications company in Burundi, Vietel.
Raised in a Roman Catholic family, Anaclet joined The United Methodist Church as a young person. "I designed a new path of my faith," he said. He hopes that as a Global Mission Fellow, he will learn, get out of his comfort zone, and grow spiritually and intellectually. "I believe that justice and leadership is a call of each and every citizen of the world," he continued. "This calling is beyond our national origin, ethnic background, language and social status. We are children of God, called to [help] oppressed people to gain hope and peace. I also believe that human suffering – injustice, war, exploitation and human trafficking – needs to be eradicated. I am called to join hands with young people all over the world."
Email Me