Koucouai, R.
Koucouai, R.
Country:
Asia and Pacific Regional
DONATE NOW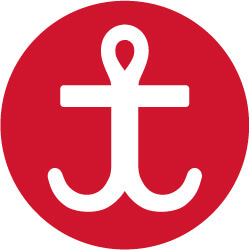 Serving At: Sunbeam Languages and Vocational Center
Home Country: Cote d'Ivoire
WAYS TO REACH ME:
R. Koucouai is a Global Mission Fellow with the United Methodist General Board of Global Ministries, engaged in a two-year term of service. He was commissioned on July 28, 2019.
The Global Mission Fellows program takes young adults ages 20-30 out of their home environments and places them in new contexts for mission experience and service. The program has a strong emphasis on faith and justice. Global Mission Fellows become active parts of their new local communities. They connect the church in mission across cultural and geographical boundaries. They grow in personal and social holiness and become strong young leaders working to build just communities in a peaceful world.
Koucouai will serve at the Sunbeam Languages and Vocational Center. The center offers skills, knowledge and positive values to help youth build and attain their dreams.
Born in Sikensi, Cote d'Ivoire, Koucouai now lives in Abidjan, a major urban center. He is currently a member of Hosanna United Methodist Church, Abidjan, in the Cote d'Ivoire Annual Conference. He holds a Bachelor of Arts degree in English from Africa University in Zimbabwe. He has worked as a teacher and a translator/interpreter.
"My faith journey," Koucouai said, "is one of ups and downs in life. Our Lord, Jesus Christ, works in mysterious ways. He used one of the failures in my life to strengthen my faith. He showed me how failures can make us grow spiritually and mature as we seek God through prayers and fasting. Failures are not there to make us broken but, rather, to make us humble and realize that we should work toward the achievement of a certain goal. I feel strongly about contributing to addressing such issues as social justice and education. With the help of God, I seek to contribute to women's education around the world, also making sure that the world is safe for women everywhere through advocacy for gender equality."
Email Me