Jungah, Walter O.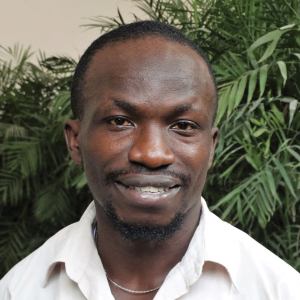 Serving At: Cameroon Association for the Protection and Education of the Child (CAPEC)
Home Country: Kenya
WAYS TO REACH ME:
Walter Otieno Jungah is a Global Mission Fellow with the United Methodist General Board of Global Ministries, engaged in a two-year term of service. He was commissioned on July 28, 2019.
The Global Mission Fellows program takes young adults ages 20-30 out of their home environments and places them in new contexts for mission experience and service. The program has a strong emphasis on faith and justice. Global Mission Fellows become active parts of their new local communities. They connect the church in mission across cultural and geographical boundaries. They grow in personal and social holiness and become strong young leaders working to build just communities in a peaceful world.
Walter is from Nairobi, Kenya. He is a member of St. John's Kayole United Methodist Church, Nairobi City, in the Kenya/Ethiopia Annual Conference. He holds a Bachelor of Science degree in computer science from the University of Eldoret in Uasin Gishu County, Kenya. He has worked as an information technology assistant for two and a half years at Kimfay East Africa Limited, a cybercafé attendant and an industrial attaché at the state-owned Kenya-Meteorological-Department.
Raised in a Christian family, Walter spent his early years in Anglican and Deliverance churches. He attended a Catholic high school. In 2014, a classmate invited him to St. John's United Methodist Church. "I was impressed by the way I was welcomed by church members, their services, the Bible studies classes for new believers and the overall teaching," he said. "I am a proud member of The United Methodist Church. I believe God has a reason for my life. I have so far served in small capacities to alleviate human suffering. I understand a lot is yet to be achieved." He looks forward to being a Global Mission Fellow, he noted, "to reach out to as many people as possible, learn and implement better approaches to charity work, and fight against injustice."
Email Me