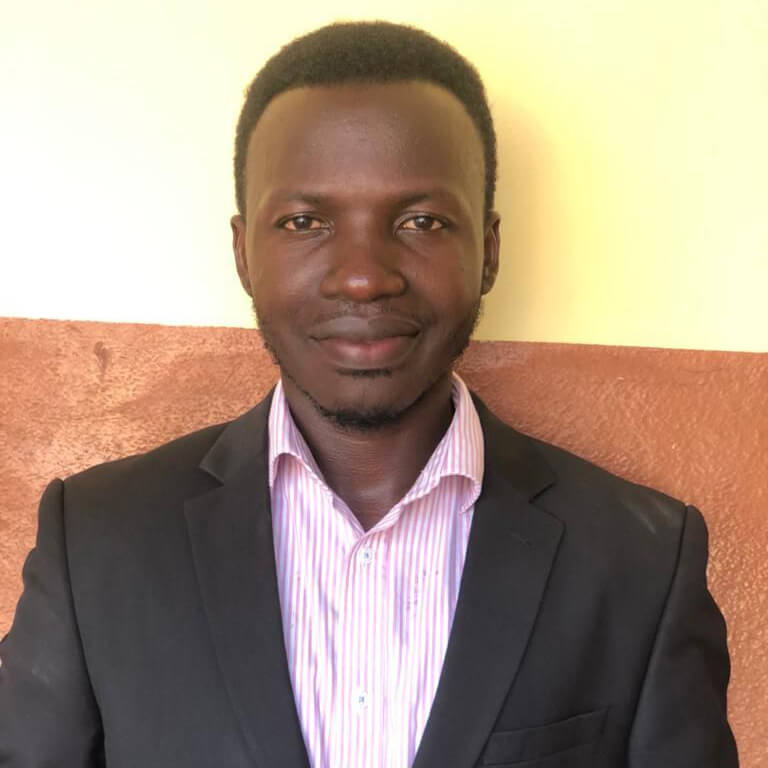 Serving At: Pilgrim Wesleyan Church  
Home Country: Sierra Leone
WAYS TO REACH ME:
This missionary has completed service. The Advance number will remain active until January 21, 2024.
Michael Mark Gandi is a Global Mission Fellow (International) with the United Methodist General Board of Global Ministries, engaged in a two-year term of service. He is part of the 2021-2023 Global Mission Fellow cohort.    
The Global Mission Fellows program takes young adults ages 20-30 out of their home environments and places them in new contexts for mission experience and service. The program has a strong emphasis on faith and justice. Global Mission Fellows become active parts of their new local communities. They connect the church in mission across cultural and geographical boundaries. They grow in personal and social holiness and become strong young leaders working to build just communities in a peaceful world.  
Michael is a member of Bishop Baughman Memorial United Methodist Church in Freetown, Sierra Leone. The church is part of the Sierra Leone Annual Conference. Actively involved in the congregation, Michael serves in the music ministry, as an executive member of the young adult fellowship and as a participant in midweek Bible studies. He earned a Bachelor of Arts degree in art history and sociology from Fourah Bay College, part of the University of Sierra Leone.
Becoming a Global Mission Fellow is a dream come true for Michael. "This has always been my aspiration," he said, "to serve humanity; to be a blessing to the oppressed and the marginalized; to advocate on social injustice issues; and to see all God's children live dignified lives free from suffering."
A friend encouraged Michael to apply for Global Mission Fellows.
"When I read about the core values about the program and looked on social media, seeing young people serving in different parts of the world," he said, "I started gaining interest in the program."
Passionate about doing God's work, Michael sees Global Mission Fellows as a call from God. He describes faith as "belief in a divine truth without proof. It is connected with trust, strong belief, assurance, obedience and unquestionable confidence."
Assured that God has been present every step of his faith journey, Michael is confident that God has great things in store for him.
He was determined to graduate from high school and go to Fourah Bay College.
"That happened through faith and hard work," he said. "We have to put faith into action. There are lot of stories in the Bible that teach one to be be strong in faith," even in the face of temptation.
When his older brother went to Gambia in search of opportunities, Michael had faith that everything would work out for good, and it did.
"More so," he added, "when I entered university, I was thinking it would be a serious challenge for me especially with regard to tuition fees." His father had retired and struggled with health issues, but Michael believed that God would make a way. He received financial help from people in the church and a government grant.
"Faith teaches me to be patient because there is time for everything under the sun," Michael said. "In July 2019, we left for the GMF orientation in Cambodia but were denied entry due to reasons beyond my understanding."
However, he was not frustrated. "It happened for a reason known to God," he said. "Even though we were disheartened, we accepted it in good faith. The Bible made us to know that in everything, good or bad, we must give thanks.
"My faith journey has not been smooth, but I thank God for his many blessings in my life."