Chihwai, Jonathan T.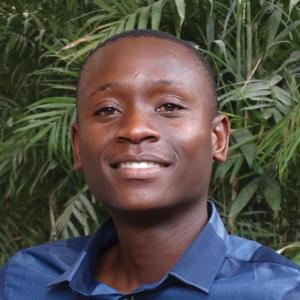 Serving At: Pan African Climate Justice Alliance
Home Country: Zimbabwe
WAYS TO REACH ME:
This Global Mission Fellow in the International Track, will complete service on July 31, 2021.
Jonathan Chihwai is a Global Mission Fellow with the United Methodist General Board of Global Ministries, engaged in a two-year term of service. He was commissioned on July 28, 2019.
The Global Mission Fellows program takes young adults ages 20-30 out of their home environments and places them in new contexts for mission experience and service. The program has a strong emphasis on faith and justice. Global Mission Fellows become active parts of their new local communities. They connect the church in mission across cultural and geographical boundaries. They grow in personal and social holiness and become strong young leaders working to build just communities in a peaceful world.
From Harare, Zimbabwe, Jonathan is a member of Warren Park United Methodist Church, Harare, in the Zimbabwe West Annual Conference. He holds a Bachelor of Science degree in geography and environmental studies from Midlands State University in Gweru, Zimbabwe. He also completed an occupational safety, health and environmental management course with National Social Security Authority of Zimbabwe. He has worked as an environmentalist, a consultancy coordinator and a research assistant.
"I am grateful for experiencing the Christian life," Jonathan said. "The world simply needs Jesus. Christianity is and has … become a life I live for each day. It is not a mystery; neither is it a fairy tale. Christianity can actually be lived, seen and experienced. I have seen deaf ears unstopped, the lame walk and the sick healed." When Jonathan applied to college, he had no idea how he and his parents (his dad is a pastor) would afford it. But, Jonathan said, "God made a way. That inner peace, joy and freedom I have in Christ has to be experienced by all. It is my desire one day to become a pastor in The United Methodist Church." Already, he is a local preacher in his circuit.
Email Me